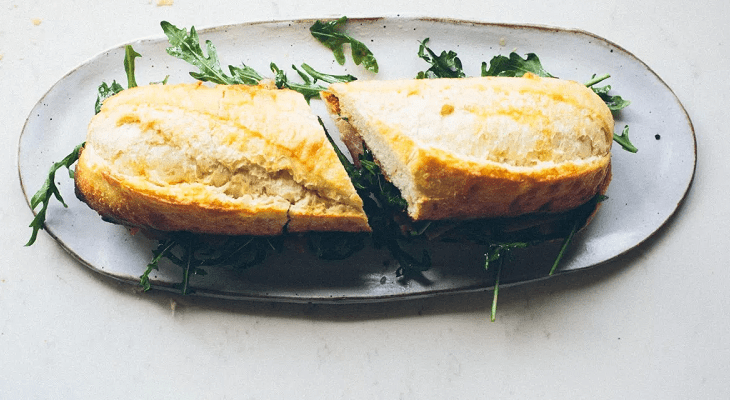 This recipe's confit marries sweet, simmered garlic with Parmesan, a bit of heat from a chili or chili flakes and lemon zest into a buttery spread of our dreams. Broiled in the oven the toast beautifully bronzes, the cheese crisps, and the lemon remains bright enough to tame the heft of the other ingredients. Just the toast on its own is enough but in sandwich form it's quite possibly even more magical.
Recipe and photos by: Not Without Salt
Ingredients
Garlic Confit
1 head garlic, cloves peeled
½ cup (1 stick) unsalted butter
2 tablespoons extra-virgin olive oil
1 cup grated Parmesan
1/2 teaspoon dried oregano
1 teaspoon freshly grated lemon zest
1 small Calabrian chili or 1/2 teaspoon chili flakes
Sea salt
Sandwich Assembly
2 Demi French Baguette, sliced in half
4 cups arugula
1 tablespoon extra-virgin olive oil
1 tablespoon lemon juice
10 thin slices prosciutto
Preparation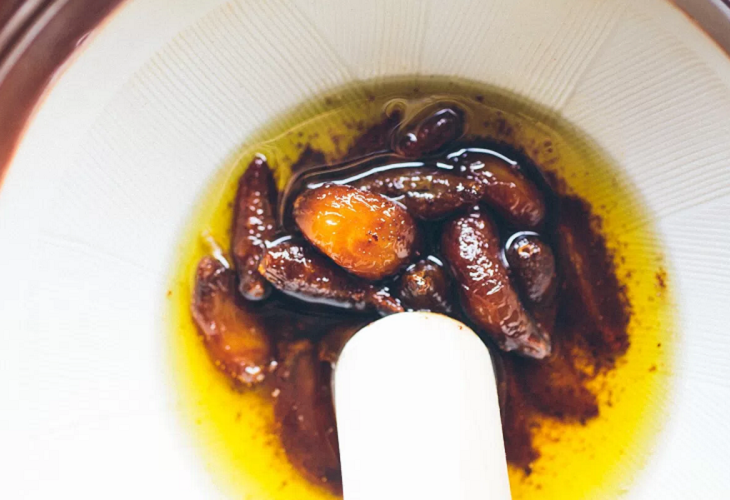 In a small saucepan add the garlic, butter and olive oil. Bring to a gentle simmer over low heat and simmer until the cloves are copper in color, tender and incredibly fragrant, about 40 minutes. Cool for at least 20 minutes.
In a food processor, mortar and pestle or bowl combine the garlic confit, Parmesan, oregano, lemon zest, chili and a pinch of sea salt. Stir well to combine and break up the garlic cloves.
Taste and add more salt if needed.
Slather this spread on each half of the baguettes. Place on a sheet pan then broil until bubbly and golden, about 3 to 5 minutes. Watch closely and don't walk away as it can go from perfection to disaster in just a moment.
Remove the tray from the oven and allow to cool for a few moments while you prepare the arugula.
In a large bowl toss the arugula with the olive oil and lemon juice. 
One two of the baguette halves add 5 pieces of prosciutto then cap that with a handful of arugula.
Add the other baguette halves then slice the sandwiches in half and serve.