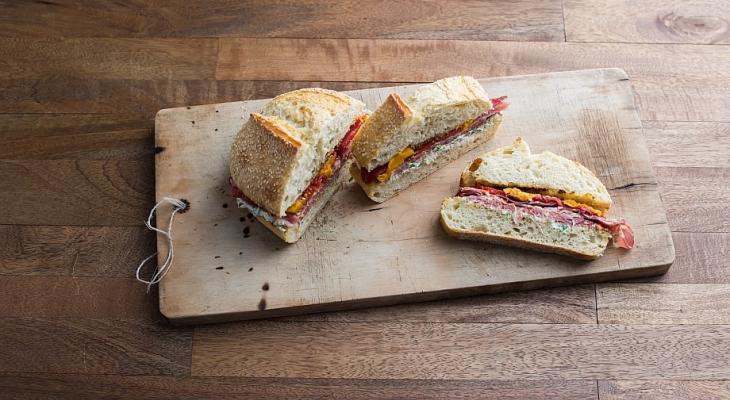 Ingredients
1 La Brea Bakery Sesame Semolina Loaf, sliced lengthwise
3 oz. Genoa salami
3 oz. Prosciutto
3 oz. Mortadella
3 oz. Capicola
3 oz. Ham
1 Cup Yellow and Red Sundried Tomatoes
3 oz. Garlic and Herb Boursin Cheese
Olive Oil
Kosher salt and freshly ground black pepper, to taste
Preparation
Heat cast iron grill on high heat. Brush both sides of the loaf with olive oil and place directly on grill for 3-5 minutes; until toasted
Open the roll and spread the Boursin cheese on the bottom layer, Shingle the salami across the bottom half, followed by the mortadella, prosciutto, ham and tomatoes.  
Season with salt and pepper, top and slice in quarters.