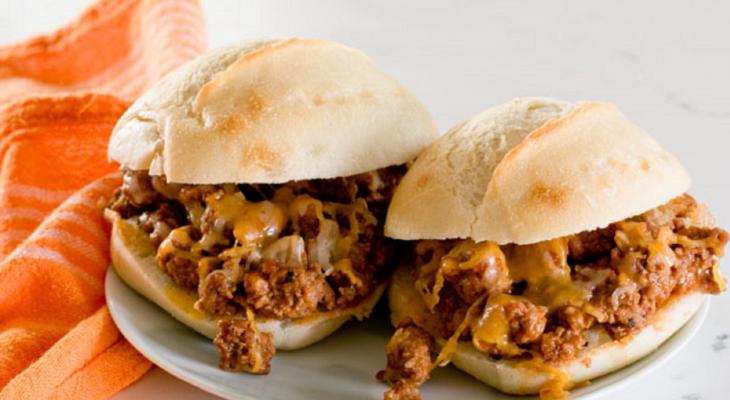 These oven baked sloppy joe sliders can be made for one or for a crowd.
Ingredients
½ lbs. Ground Beef
2 Tbsp. Onion Diced
2 Tbsp. Bell Pepper Diced
½ cup Ketchup
2 tsp. Brown Sugar
1 Tbsp. Yellow Mustard
1 Tbsp. Worcestershire Sauce
¼ cup Shredded Cheese
Preparation
Preheat oven to 385 degrees.
Remove dinner rolls from freezer. Allow to thaw slightly while you prepare the meat.
Heat 1/2 tablespoon oil in a skillet over medium heat. Add ground beef. Stir until meat begins to brown, 4-5 minutes. Season with salt and pepper.
Add onions and bell pepper. Cook, stirring occasionally until vegetables begin to soften, about 3 minutes.
Add ketchup, brown sugar, yellow mustard, and worcestershire sauce to pan and stir until well combined.
Carefully split dinner rolls in half using a serrated knife. Place bottom of each roll in a loaf pan. Top with sloppy joe meat. Top with cheese if desired then replace the roll top.
Bake for 10-12 minutes until rolls are cooked through and crispy and the cheese melts.
Recipe by Betsy Life