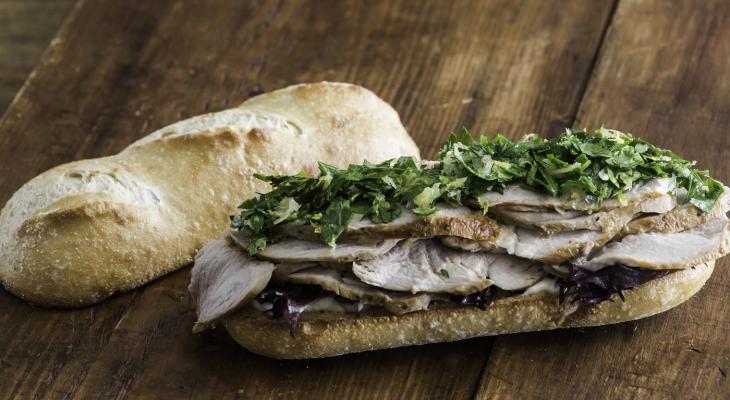 Lunch time just got a lot more delicious.
Ingredients
8 oz. Pork Shoulder, Shaved
½ cup Broccoli Rabe
2 Slices Fontina Cheese
Preparation
Grill both sides of bread. Meanwhile, preheat broiler.
To assemble, layer with Pork Shoulder, Fontina and Broccoli Rabe. Place on baking sheet. Broil until cheese is melted and cover with top portion of baguette. Serve immediately.