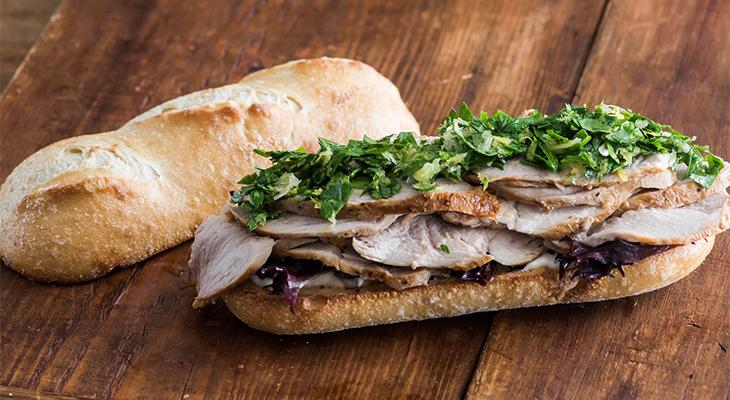 Try saying Porchetta on a Baguette ten times fast. If you can't say it, we bet you can eat it. 
Ingredients
8 oz. Pork Shoulder, Shaved
½ cup Broccoli Rabe
2 Slices Fontina Cheese
Preparation
With a serrated knife, cut Demi French Baguette in half lengthwise. Grill both sides of the bread. Meanwhile, preheat the broiler.
To assemble, layer the bread with pork shoulder, fontina, and broccoli rabe. 
Place on a baking sheet. Broil until the cheese is melted and covers the top portion of the baguette. Serve immediately.