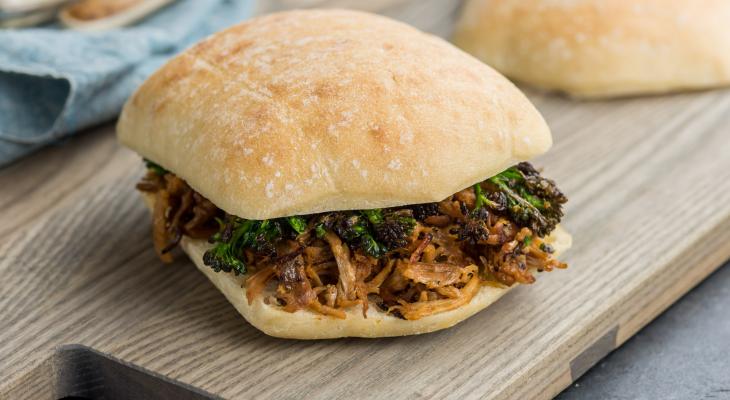 Looking to add some spice to your sandwich? Our spicy pulled pork sandwich recipe includes pickled chilies and charred broccolini for a flavor that you won't forget!
Preparation
Put a grill pan over medium heat.
Toss broccolini in olive oil and place in grill pan.  Grill until soft and lightly charred.
Place bottom half of roll on flat surface and add 1/2 the pork.  Add broccolini and chills and top with other half of roll.
Serve immediately.