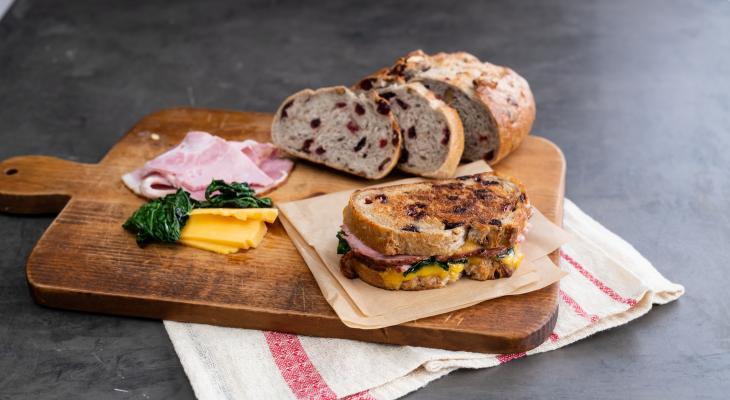 Ingredients
2 slices of Cranberry Walnut Bread

3 slices leftover ham

½ cup cooked greens (like kale)

2 slices of cheddar cheese

1 Tbsp butter, softened

 
Preparation
1. Place pan over medium heat. 
2. Spread butter on one side of each piece of bread.  Place one slice of bread butter-side down in the pan.
3. To build the sandwich, add one slice of cheese, one slice of ham, and greens, one on top of the other. Lastly, add the remaining slice of cheese.
4. Butter the second piece of bread and place it on top of the sandwich with the butter side up. Put the sandwich in the pan and cook until golden brown.
5. Flip and cook for another 3-4 minutes until cheese is melted. 
6. Remove and serve.
Note: This recipe makes only one sandwich, so double or triple the recipe depending on how many you would like.