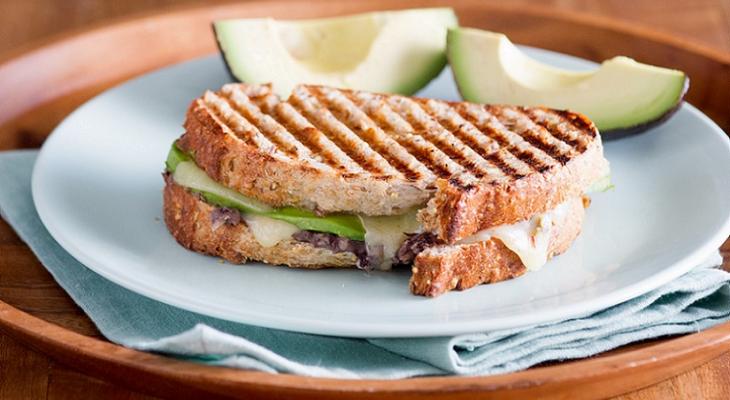 A Mexican twist on this delicious classic.
Ingredients
1 Avocado, peeled, seeded, & sliced
1/2 Lime 
1 Cup of Re-Fried Black Beans
1/2 lb. of Pepper Jack Cheese, Sliced
Olive Oil to Taste
Preparation
Preheat the oven to 350 degrees F.
Toss the avocado slices with the lime juice in a small mixing bowl. Season with salt and pepper.
Heat the re-fried beans in a microwave safe bowl until warm, stirring until smooth.
Arrange the bread slices in pairs on a cutting board. Slather each piece of bread with a scant tablespoon of refried beans. Arrange the avocado on half of the of bread, followed by the avocado. Top with the remaining bread, bean-side down.
Heat a large non-stick skillet over a medium flame. Brush the pan with olive oil. Cook the sandwiches in batches until golden brown on both sides, about 2 minutes per side. Remove the grilled cheeses to a baking sheet.
Bake the sandwiches in the oven until the cheese is very melted, about 3 to 5 minutes more.