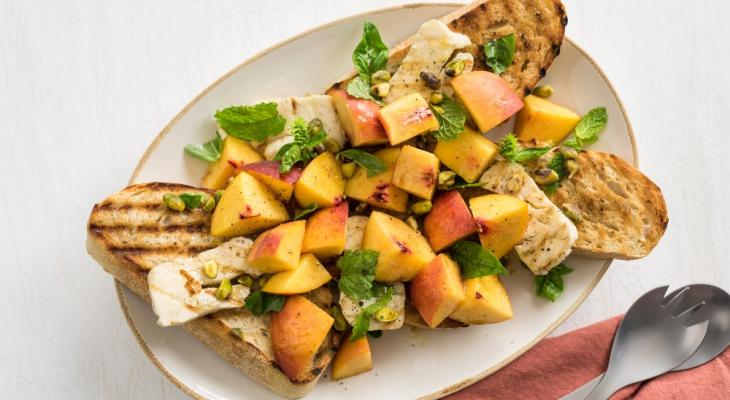 Featuring our Organic Wheat Loaf.
Ingredients
2 Large English Cucumbers
4 Large Ripe Heirloom Tomatoes
1 cups Coarsely Chopped Basil
½ cup Balsamic Vinaigrette
Salt and Pepper to taster
Olive Oil to taste
Preparation
Preheat oven to 350 degrees Fahrenheit.
Toss torn bread with olive oil and place on baking sheet and bake for 10 minutes or until lightly brown and crispy.
Put baked bread in a serving bowl and add tomatoes, basil, cucumber and toss with balsamic vinaigrette.
Add salt and pepper to taste and serve.