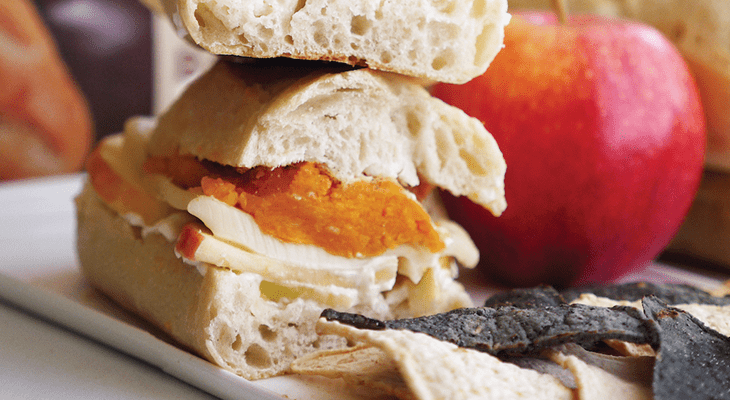 A quick and delicious sandwich featuring all the best seasonal goodies.
Ingredients
1 ea. Medium Sweet Potato, Baked
2 Tbsp. Cream Cheese
½ ea. Apple
2 slices Mozzarella Cheese
Preparation
Bake La Brea Bakery Take & Bake French Demi Baguette in the oven according to package instructions. Leave oven on.
Slice baguette in half, lengthwise.
Spread cream cheese on each half of bread.
Thinly slice the apple and layer on each slice of bread.
In a medium bowl, mash sweet potato to create a thick puree.
Divide sweet potato mash evenly on both halves of the bread.
Place mozzarella slices on each half of bread.
Place bread slices on a baking sheet and warm in the oven for 5-10 minutes until cheese is slightly melted.
Remove from oven and serve your sandwich.
Recipe by: Nutrition by Mia