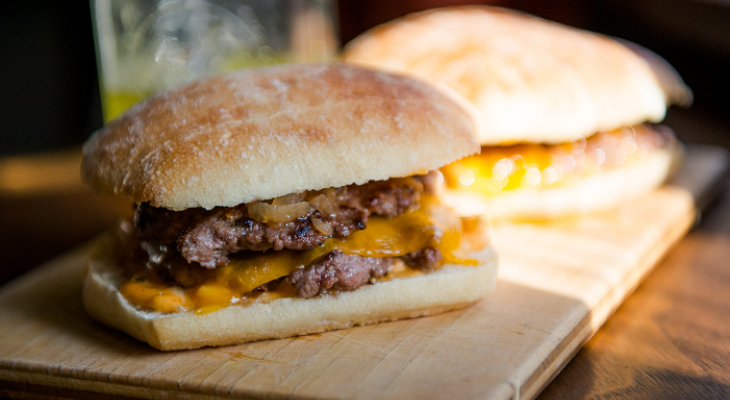 Ingredients
Two grilled Beef Patty
Caramelized Onions
Swiss Cheese
Sharp Cheddar
Sriracha Thousand Island Sauce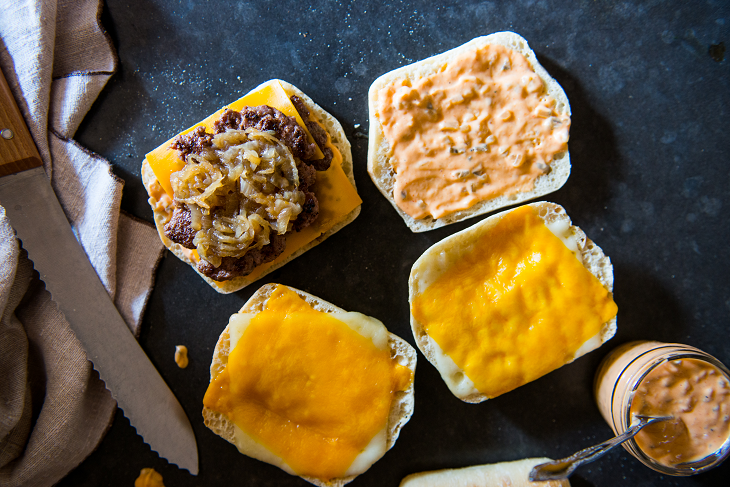 Preparation
Pop the Telera roll in the toaster oven to toast lightly.  Add the slices of Swiss and cheddar cheese to the bottom piece of the roll to melt while the roll toasts.
Once the cheese is slightly melted, remove the roll and add one grilled ground beef patty, another slice of cheddar cheese and then one more ground beef patty.  Finish adding ingredients with some caramelized onions on top.
Spread a thin layer of Sriracha thousand island sauce on the top slice of the roll and complete your patty melt.
Place back in the toaster oven for a final brief toasting until all of the cheese is melted to your preference.
Remove, cut in half and enjoy!