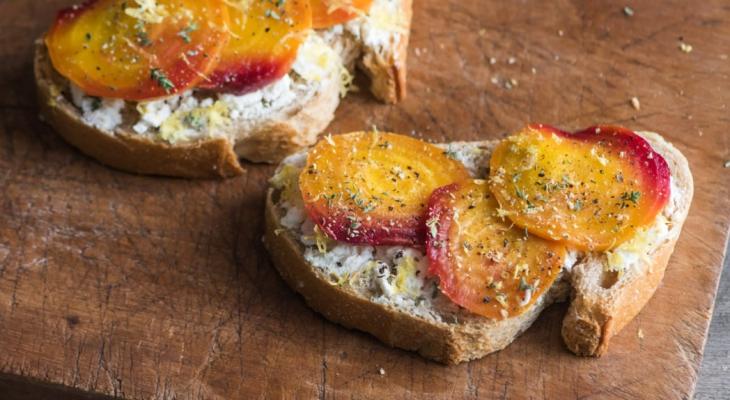 Ingredients
8 Slices for La Brea Bakery Wheat Loaf
6 small golden beets, washed and trimmed of root and stem end
1 Tablespoon olive oil
salt and pepper
8 ounces Herbed Chevre Cheese
Preparation
Preheat oven to 400°F. 
Cut beets in half and drizzle with olive oil and sprinkle with salt and pepper. 
Lay out a large piece of tinfoil, top with a piece of parchment paper. Wrap and seal beets and bake for 40-45 minute or until beets are tender. Remove from oven and let cool. Use a paper towel to rub off the skin of the beets. Slice the beets and set aside.
Toast bread slices and spread goat cheese on top. Layer beets on top of goat cheese and season with salt and pepper.