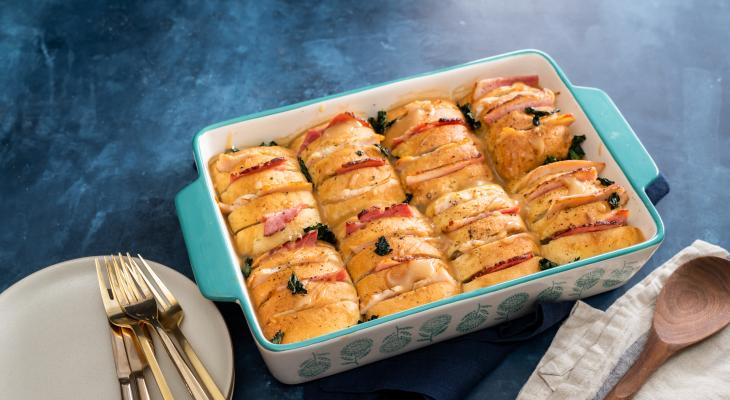 Ingredients
8 Savory Rolls (make 4 slices on each roll)

8 slices ham

8 slices turkey

3 cups of gravy

1 cup kale or other greens

1/2 cup melted butter
 

 
Preparation
1. Preheat oven to 350 degrees.
2. Pour 2 cups of gravy into a 9x13 baking dish and fully coat the bottom. Put the sliced rolls on top and place slices of ham, turkey and greens into each of the openings. Alternate the layers so ham, turkey and then greens are layered inside. Stop before each overflows.
3. Brush melted butter on each roll and bake them in the oven for 20 minutes.
4. Remove and drizzle extra gravy on top. 
5. Serve hot.