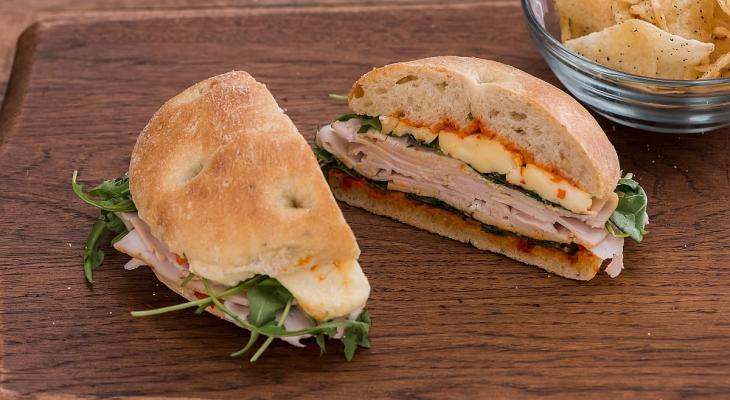 Ingredients
4 La Brea Bakery Take & Bake Rosemary Garlic Rolls
4 oz Brie
1/2 cup Red Pepper Jam
12 Slices Smoked Turkey
1 Cups Arugula
Preparation
Preheat oven to 385°F. Bake Bread for 8-10 minutes. Let bread cool and slice.
Spread the bread with the pepper jelly. Arrange Brie on bread slices and toast until cheese melts.
On the other half of bread slices top with turkey, arugula and pickled jalapeños. Place remaining bread slices on top.