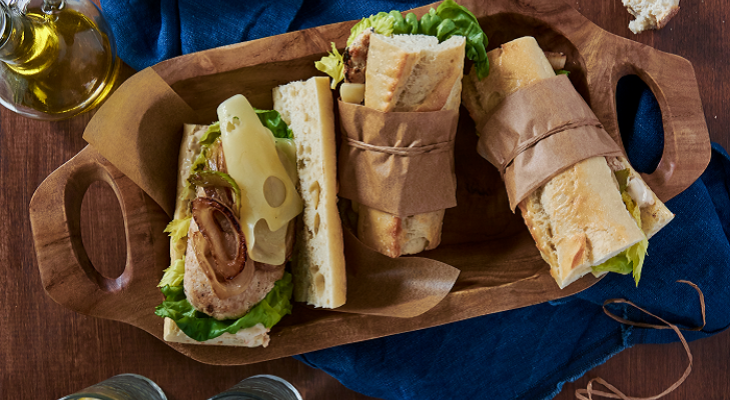 Ingredients
Turkey Patty
Sautéed Celery and Onion with Sage
Swiss Cheese
Grainy Mustard
Mayonnaise
Bibb Lettuce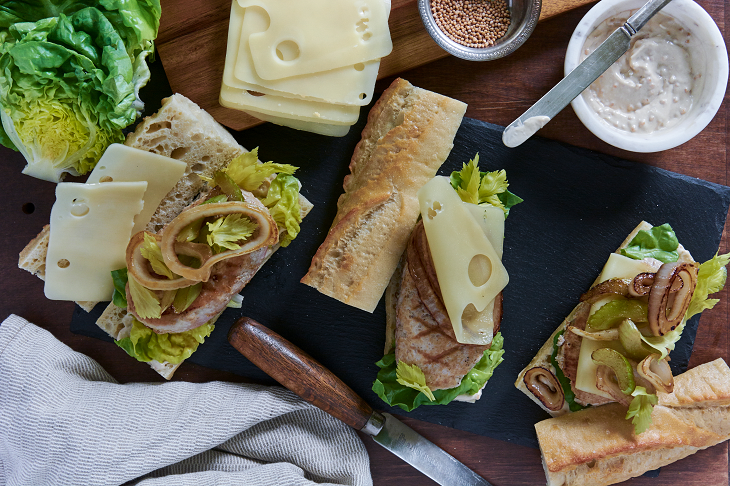 Preparation
Grill your ground turkey patty until thoroughly cooked and to your preference.  Make them elongated to better fit the slim foot print of the baguette
In a separate pan sauté chopped onions and celery with a bit of sage to taste
To assemble the sandwich, top the bottom half of your La Brea Bakery baguette with a slice of bibb lettuce, turkey patty, sautéed veggies and a slice of Swiss cheese.
Spread a layer of grainy mustard and mayo on the top half of the baguette.
Assemble and serve!