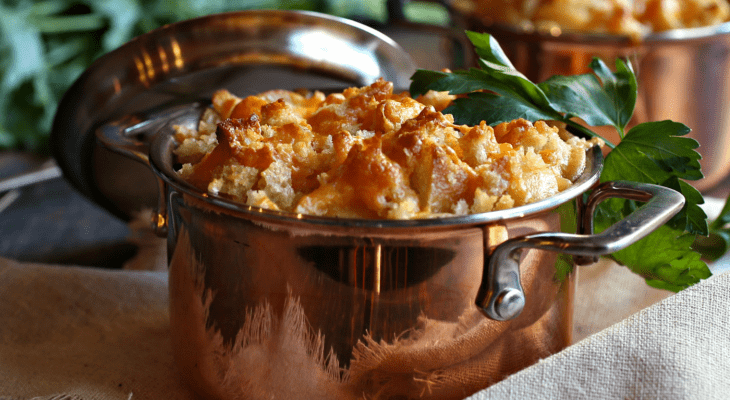 Our Country White Sourdough Loaf adds just the right amount of crunch and texture to the rich cheese flavor featured in this enticing mac and cheese recipe.
Ingredients
½ lbs. Pasta (Orecchiette is used for this recipe)
2 Tbsp. Unsalted Butter
2 Cloves Garlic, Grated
2 Tbsp. All Purpose Flour
1 ½ cup Whole Milk
1 cup Finely Shredded Sharp Cheddar Cheese
1 tsp. Mustard
¼ tsp. Ground Black Pepper
¼ tsp. Salt
2 Tbsp. Unsalted Butter, Melted
½ cup Finely Shredded Sharp Cheddar Cheese (For topping)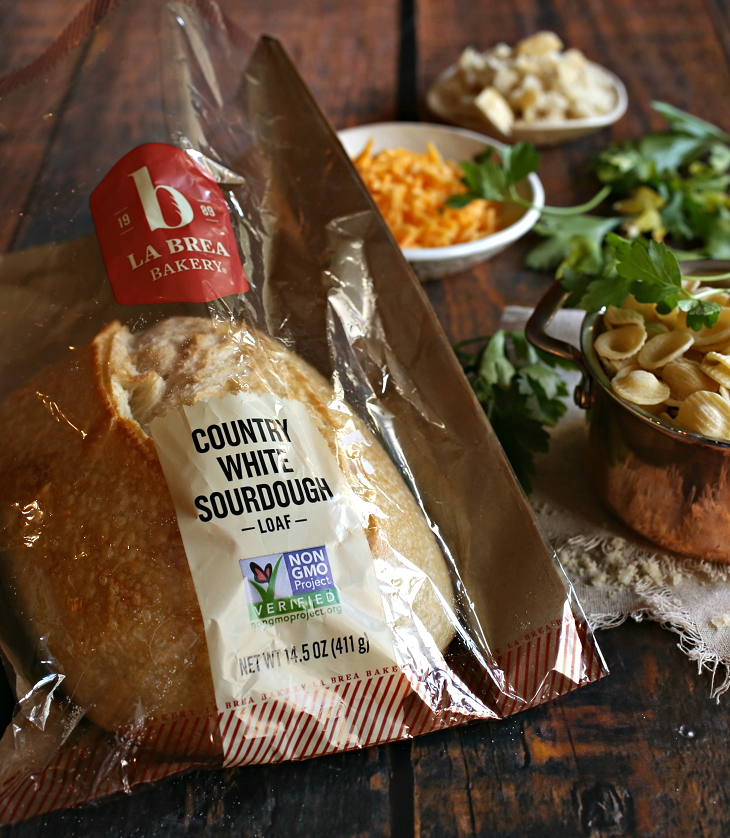 Preparation
Cook the pasta in boiling salted water according to package directions and preheat the oven to 400 degrees.
To make the sauce, melt the butter in a large skillet and, on medium low heat, grate in the garlic. Whisk in the flour until fully incorporated and then slowly whisk in the milk. Continue whisking until the mixture begins to thicken and then stir in the cheese, mustard, salt and pepper.
Drain the cooked pasta and stir into the cheese sauce. Check the seasoning and add salt and pepper, if needed.
Tear the bread into chunks and add to a food processor. Pulse until you have the consistency of course breadcrumbs. Don't over-mix. In a small bowl, combine the breadcrumbs with the melted butter and 1/2 cup of cheese.
Add the pasta to either four individual baking dishes or one large gratin dish. Top with the breadcrumb mixture and bake for approximately 15 minutes or until the top is a light golden brown and the cheese has melted. Serve hot.
Recipe by: Hungry Couple