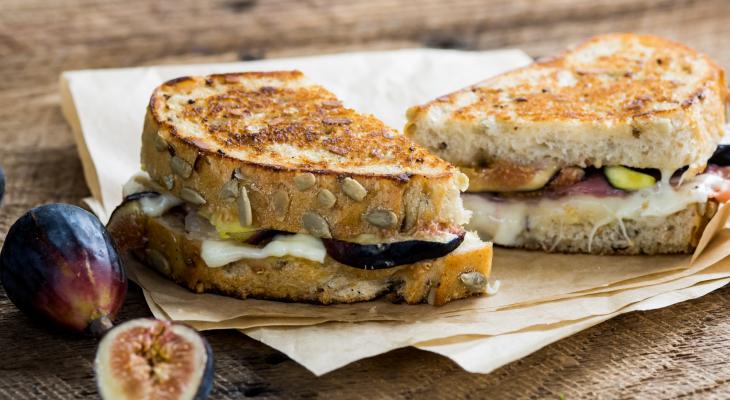 Preparation
Set a heavy bottom pan over medium heat and add butter. 

While butter is melting, build the sandwich.  Place one slice of bread on a flat surface.  Add 1/2 the Taggegio, then prosciutto, figs, and top with remaining cheese.  Drizzle with honey and add top piece of bread. 

Put in the pan and bake until golden brown on bottom and flip. 

Bake until other side is golden and cheese melted. 

Remove, let rest for 3 minutes, and then serve.