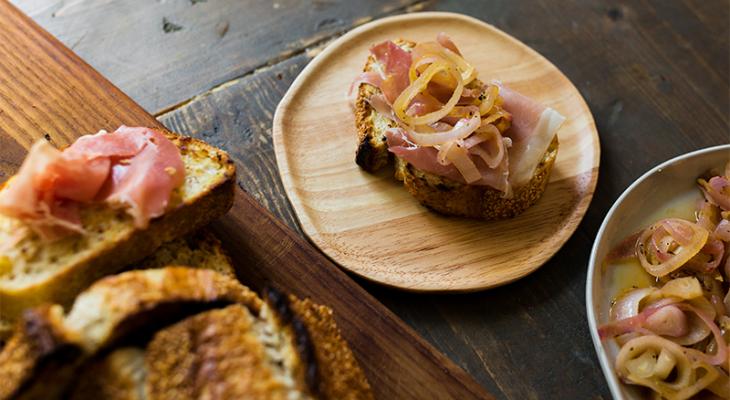 Ingredients
8 Slices of Honey Sesame Loaf
16 Slices of Prosciutto
1 Onion
1 Cup of Olive Oil
2/3 Cup Red Wine Vinegar
¼" Teaspoon Dried Rosemary
¼" Teaspoon Dried Basil
¼" Teaspoon Dried Thyme
Salt & Pepper to Taste
Preparation
Thinly slice onion. Place in a wide base bowl, cover with olive oil, red wine vinegar, and dried herbs. Make sure all of the onions are submerged. Let them marinate for at least 24 hours. Do not refrigerate.
Toast Slices of Honey Sesame Loaf until the edges are toasted, but the center is still soft.
Top each slice of bread with two slices of prosciutto and a spoonful of onions.