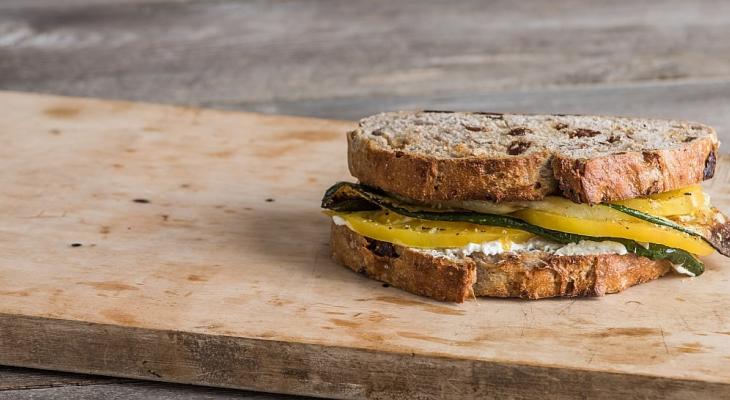 Ingredients
4 Slices of La Brea Bakery Pecan Raisin Loaf
4 oz. of Goat Cheese
4 small zucchini ends trimmed, sliced longways
1/3 cup freshly grated Parmesan
1/2 teaspoon kosher salt
1/4 teaspoon black pepper
1 1/2 tablespoons extra-virgin olive oil
Preparation
Preheat the oven to 400 degrees.
In a small bowl, stir together the Parmesan, salt, and pepper.
Place the zucchini in a large bowl. Drizzle with the oil and sprinkle with the Parmesan, salt and pepper. Toss to coat, then place zucchini slices on baking pan.
Place in the oven and bake until the zucchini is tender, about 12 to 15 minutes. Turn the oven to broil. And cook for about 2 to 3 minutes. Set aside
Toast the bread slices and top with goat cheese
Lay zucchini on top of half the slices of breads and top with fresh herbs.