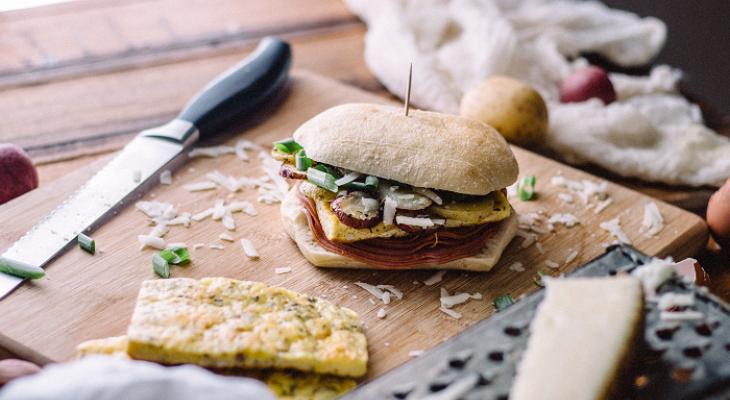 Ingredients
Frittata (baked eggs)
Spanish Ham
Roasted Potatoes
Green Onions
Manchego.
Preparation
Begin your sandwich by adding several slice of Spanish ham to the bottom slice of your La Brea Bakery Telera Roll.
After preparing a frittata from your favorite recipe, cut into rectangular slices roughly the same size as the roll and add one to your sandwich.  Save the others to prepare multiple sandwiches
Next add a layer of sliced and lightly fried rustic potatoes
Sprinkle on some sliced green onions and shredded Manchego cheese and enjoy!