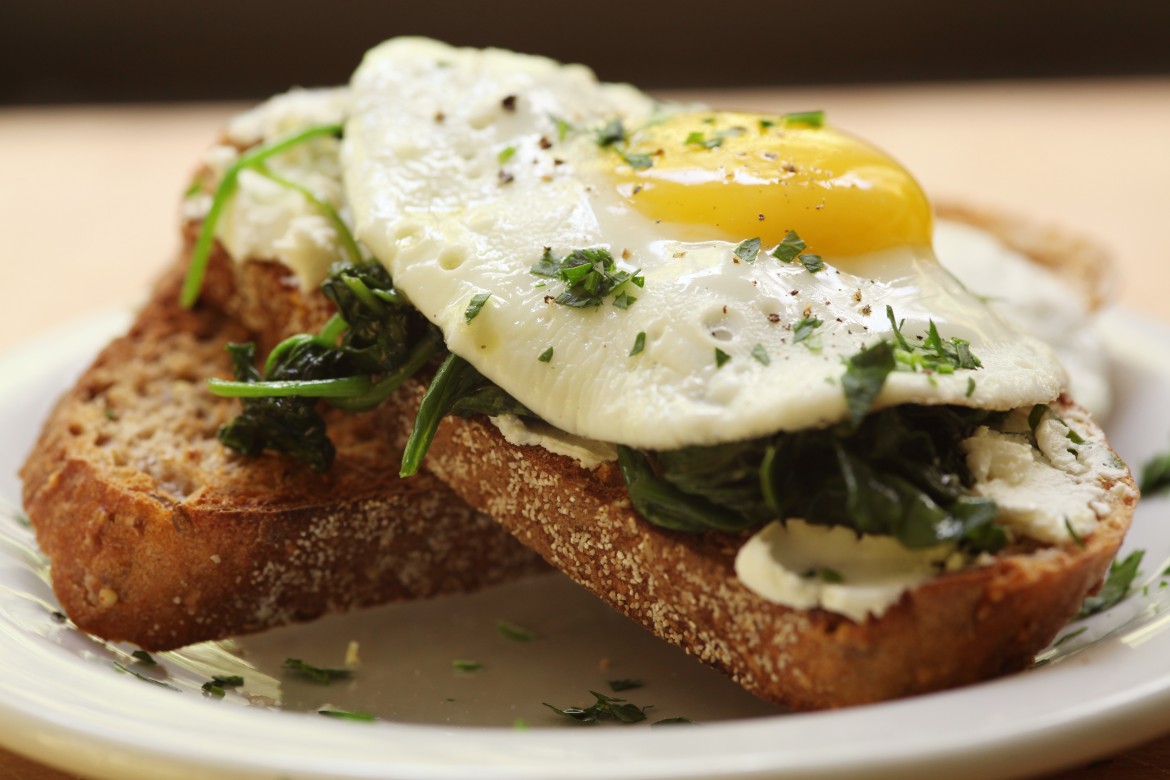 An open-faced sandwich is essentially an acknowledgement that there is simply too much good stuff inside to be squeezed between two slices of bread. The fork and knife on either side of the plate? Promise of a hearty, full-bodied meal that will command some attention.
Consider this a slow drum roll to the perfect brunch meal: robust, filling, and slow to consume. Ideal for a lazy day meal washed down with your favorite Bloody Mary, Mimosa or coffee drinks.  Call your friends, lay out the spread of Whole Grain toast slices, fried eggs, goat cheese and sautéed spinach and let everyone construct their own. Dress it all up with cloth napkins and an colorful mix of glasses and serving dishes and forget all about Monday.
Make the leap for the full recipe and bottomless ideas for #BrunchAtHome.  Did you cook up something delicious using La Brea Bakery breads? Make us a plate and tag us on Twitter, Instagram, Facebook or Pinterest.