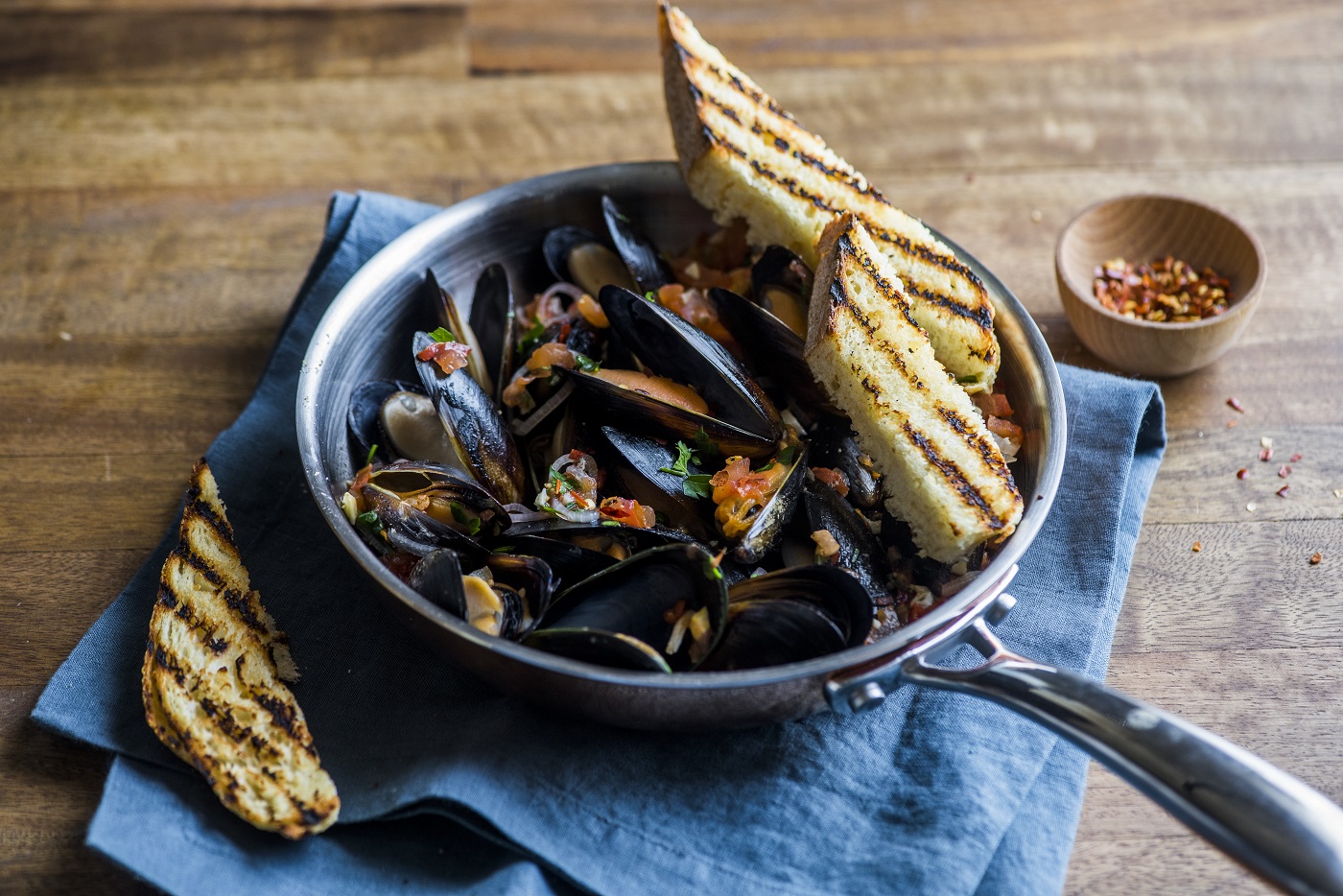 Love it or hate it, Valentine's Day is here. Feed into the romance (and stay out of the restaurants) by serving up some intimate, and easy, recipes made for sharing. Bonus points for eating with your hands...
1. Mussels in White Wine Sauce- quick and easy to make, toss the little forks and use an empty shell to pull the mussels out. Keep the broth for dunking your bread.
2. Eggplant Crostini- Rich, delicious eggplant on crackly bread is unexpected and simple.
3. Fondue with Toasted Bread- What says that you care more than a pot of stringy melted cheese?
4. Rustic Charcuterie Board- a great bottle of wine, assorted cured meats, a good mix of hard and soft cheeses, nuts, olives and artisan bread is how we spell love.
5. Epic French Bread Pizza- Make them together or for one another. Toppings ranging from simple mozzarella, tomato and basil to caramelized onions and cremini mushrooms dress these pizzas up.
What are you cooking up for Valentine's Day? Share with us on Facebook, Instagram, or Twitter with #LaBreaBakery. If we use your image, we will thank you with a free loaf of La Brea bakery bread.