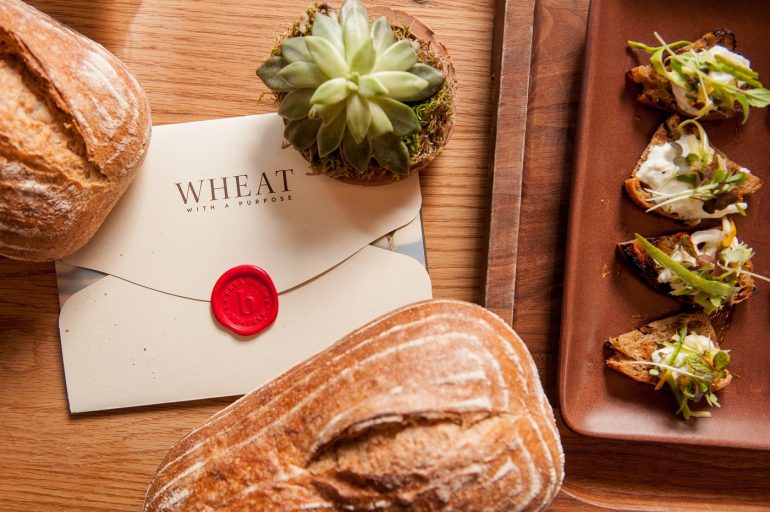 When you think of southern cooking, iconic BBQ and biscuits and gravy likely come to mind well ahead of heritage breed livestock and farm to table trends. Prepare to have all those notions turned upside as Cochon555 makes its way to Nashville in all its heritage pig breed glory.
Cochon555 sets out to educate through food; working with restaurants ranging from mom and pop to the Michelin starred. This next Sunday afternoon will center on 1500 pounds of heritage breed pork, prepared in different ways to represent the hosting city.
So Cochon555 diners, get ready to feast on an assortment of chef-crafted pork tastings, sip on over 40 types of fine wines, craft cocktails, and artisanal brews, and small bites from La Brea Bakery Reserve.
What you can expect from La Brea Bakery Reserve in Nashville:
• Struan Loaf with Old Quebec Cheddar and Guava Preserves
• Fortuna Wheat Loaf with Ricotta and Spanish Olive Oil
• Sourdough Fortuna Baguette with Onion jam and Comte Cheese
Don't forget, a portion of the proceeds from Cochon555 will benefit The Piggy Bank Charity.
What are your favorite pork recipes? Share with us on Facebook, Instagram, Twitter, or Pinterest with #LaBreaBakery. If we use your image, we will thank you with a free loaf of bread.