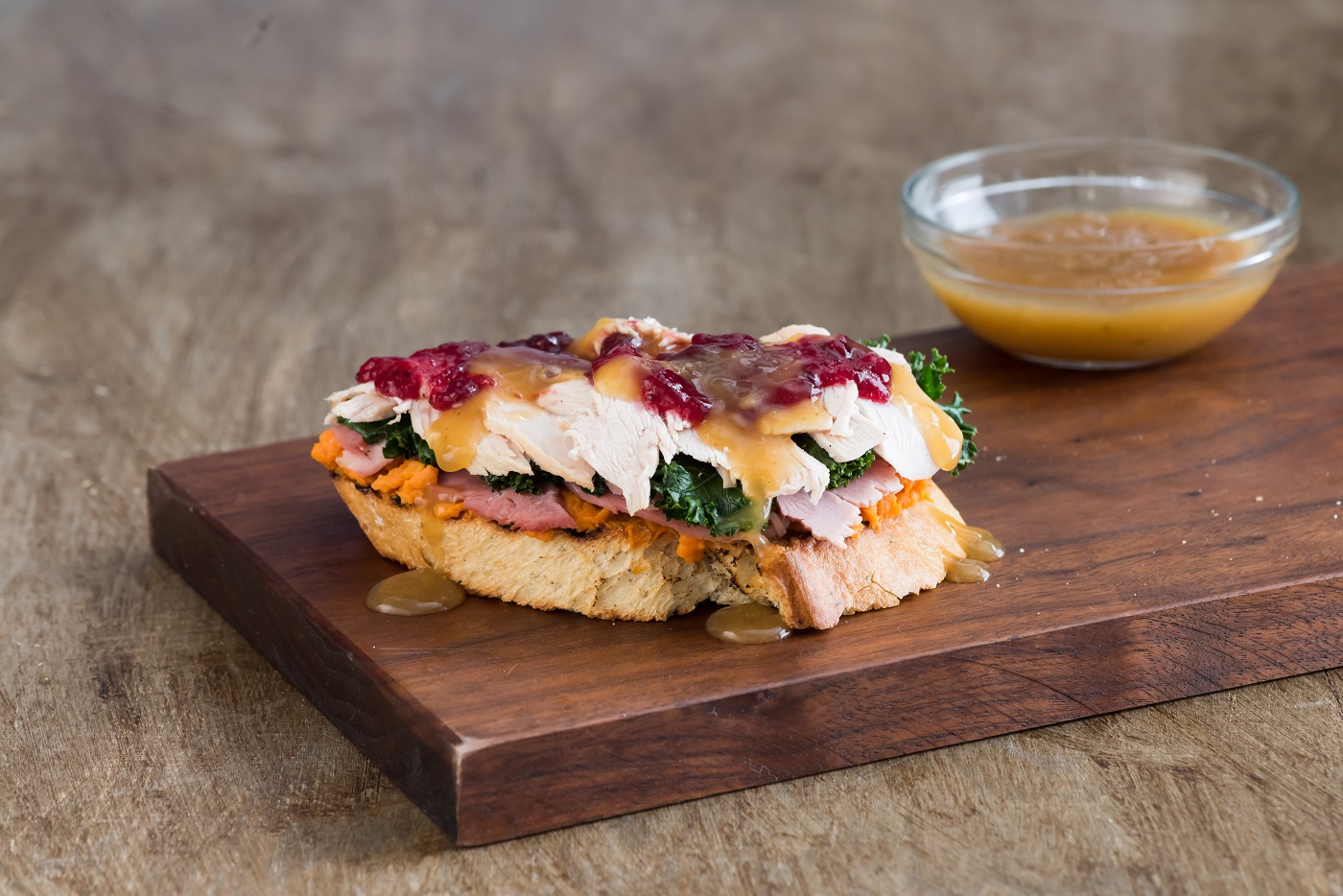 Thanksgiving is undoubtedly one of the most beloved holidays of the year, from spending time with family and friends, to festive decorations, and of course the feast. The nostalgic flavors of turkey, gravy, stuffing, cranberries, and sweet potatoes are a combination that will always be universally loved and cherished.
We are, of course, big believers that the Thanksgiving feast doesn't have to end when the main meal is over. Keep the holiday going by putting your leftovers to good use with this simple Thanksgiving open-faced sandwich on La Brea Bakery's Holiday Stuffing Loaf. This recipe will take you right back to the Thanksgiving dinner table.
Craving a Thanksgiving leftover sandwich on the go? Try making in on La Brea Bakery's Holiday Stuffing Rolls.
What is your favorite way to use Thanksgiving leftovers? Share with us on Facebook, Instagram, or Twitter with #LaBreaBakery. If we use your picture, we will share a free loaf with you.