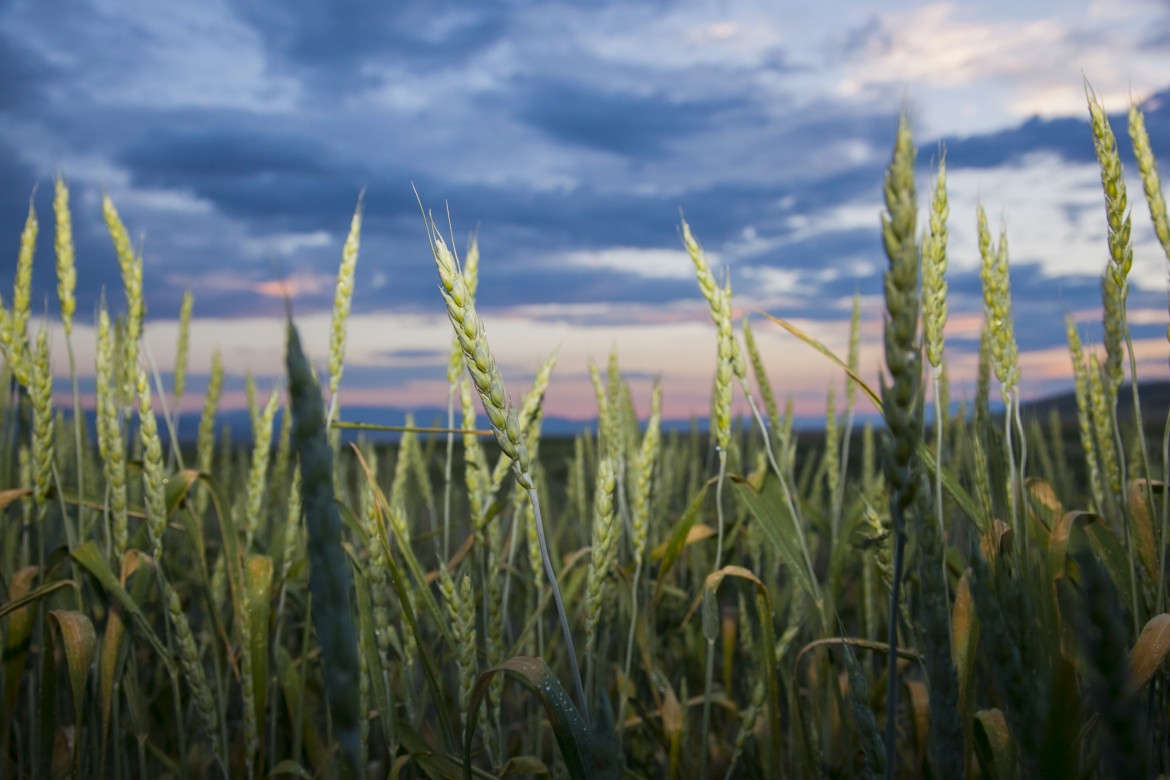 Have you ever experienced a bottle of wine in the vineyard where the grapes came from? There is nothing like it in the world. I'm not a deeply religious man but I swear there is something magical about sipping a wine in its birthplace. You can taste the red clay soil and the strength and backbone it gives a wine. You can taste the delicate acid of the grapes because they were shaded by a California oak tree. You can taste the wind blowing through the valley and cooling off those vines to preserve the subtle flavors that make a wine so interesting. Every input, no matter how small, defines that wine and its character. Being in that place cements your understanding of a wine and you connect on a fundamental level with that bottle.
And it isn't just me who is sipping the Kool-Aid. I've hosted hundreds of tastings in all different types of settings from white tablecloth restaurants, crowded event halls, cruise ships or barrel rooms. But as in life, the best things are usually the most simple.
A lot of my clients didn't want for much – they had the means and the desire to taste at the best wineries around the world.  They had been to Chateaus, Castles, Michelin Star Restaurants and everywhere in between. So, when they came to my winery, I never had any of that. We were a boot strapped family winery pushing Pinot Noir to keep the lights on.
All we had was the vineyard. So, 30 minutes before a tasting, I'd roll a barrel out into the vineyard, pop it up on its end, put some fresh glasses out with a perfectly decanted bottle and host visitors there. Simplicity at its finest. As I talked about the vineyard, the flavors of the wine were embodied in that place, and people got it, right away. It wasn't me talking about hints of oak and strawberry. I loved talking about soil types, daily temperature swings and elevations within the vineyard. That was what was important to people. They wanted to know what was so special about the place. My clients would always tell me that the experience was the most enjoyable one they had on their trip, above the chateaus and castles and gimmicks that have weaseled their way into tasting rooms across wine regions everywhere. It was more exciting connecting with a place on a fundamental, natural, and delicious, level.
That's what a true wine is – taking a place and capturing it. The French don't freely use the term winemaker. They call the person a vigneron, where you are guiding the grapes through the winery to best preserve their identity. Essentially, your only job is to just try not to screw them up! Just get out of the way and let the grapes speak their language.
One quote I always liked about farming was "The best fertilizer on Earth is the farmer's shadow."  Those that care about growing the right way, that are committed to their craft and are as much a part of the land as any geographical feature is the ultimate difference maker. It comes down to a question of values and what is important to you. To Dean Folkvord, CEO of Wheat Montana and our partner in the Reserve project, it's his farm and growing something special and indicative of Montana. And we are privileged to be working with the best.
That is what gets me so excited about looking at breads like this for the first time ever. When I taste our Reserve Breads, I don't taste the rye pre-ferment or ancient grain soaker. I taste the high-elevation, low rainfall and cool nights and how that stresses the wheat, makes it work all that much harder, to produce focused and deep flavor. And having been to the farm and meeting Dean, I know we aren't just spewing out marketing talk. You instantly get it the minute you step on his land. This is a special place and the grains that they are growing are unbelievable.
I know there will be no experience quite like standing in a field of Fortuna, talking with the farmer and breaking open a loaf of our bread.