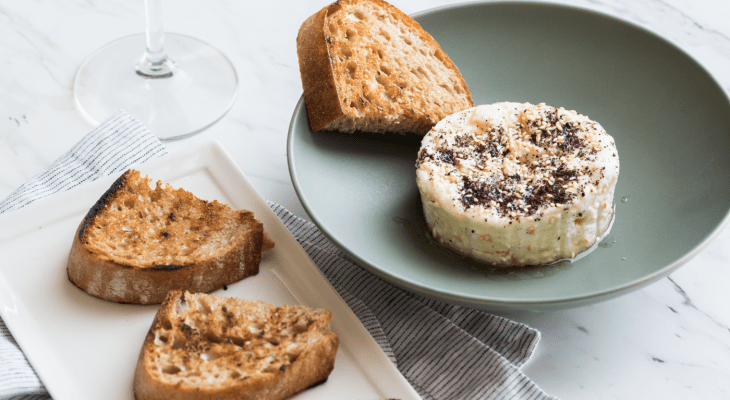 This crostini provides a light and sweet tease to your pallet. Enjoy it before or after your favorite meal.
Ingredients
1 ea. Six Ounce Wheel of Fresh Ricotta Cheese
1 tsp. Sumac
1 tsp. Sesame Seeds
1 Tbsp. Honey
Preparation
Place Ricotta in the center of a serving bowl.
Add Sumac, Sesame seeds and drizzle with honey.
Serve with toasted bread.