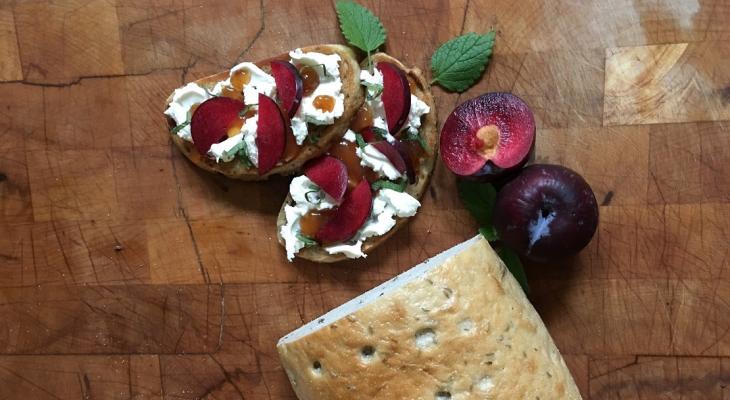 A summer treat featuring both sweet and savory flavors that can be enjoyed year round.
Ingredients
2 Slices La Brea Bakery Seeded Rye Loaf
2 Tbsp softened butter
4 tsp plum jam
1/2 Fresh plum, thinly sliced
2 Tbsp goat cheese
1/4 tsp fresh lemon balm, chiffonade (Lemon verbena or mint can be substituted for lemon balm)
Preparation
Butter each side of bread.  Place on a preheated griddle and toast until golden brown.
Spread each slice with half the goat cheese each, drizzle with plum jam, scatter with fresh plum slices and lemon balm.
Enjoy!