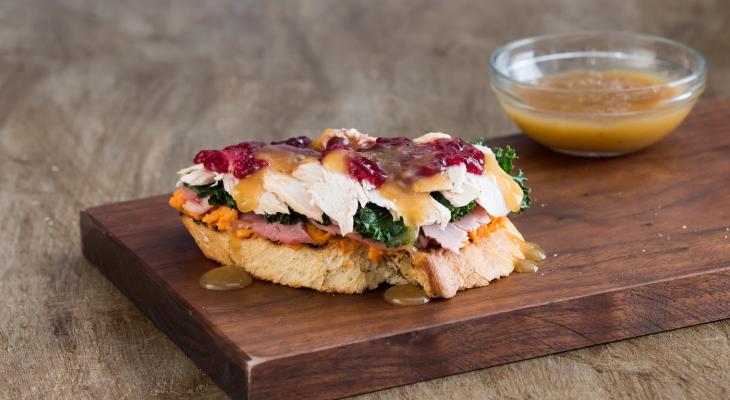 Make the most of your leftover Thanksgiving Dinner!
Ingredients
8 Thin Slices Turkey
8 slices Ham, sliced
4 Ounces Roasted Kale (or other cooked greens)
4 Cups Turkey Gravy
2 oz. Turkey
Preparation
Place 4 slices of toasted bread on work surface.
Spread sweet potato mash on one side each slice of bread.
Add turkey and ham and top with roasted kale.
Transfer to a plate and smother each open-faced sandwich with ½ cup of gravy and serve.