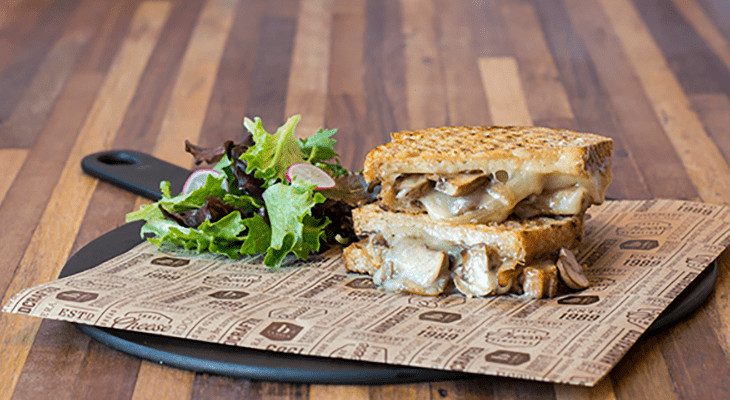 Get a little wild with this grilled cheese.
Ingredients
1 lb. Cremini Mushrooms
8 oz. Oyster Mushrooms
8 oz. Matsutake Mushrooms
2 ea. Shallots, Sliced
3 sprigs Fresh Thyme, Chopped
8 oz. Fontina Cheese
4 oz. Butter, Softened
Preparation
Saute all mushrooms and thyme together until soft . Add shallots and cook over low heat for 8-10 minutes until translucent, set aside.
To assemble sandwich: Spread softened butter on outside of bread slices. Place Fontina cheese on inside of each slice of bread and top with mushrooms. Saute in medium hot saute pan until bread takes on golden color. Turn over and place in 375 oven until cheese is melted.