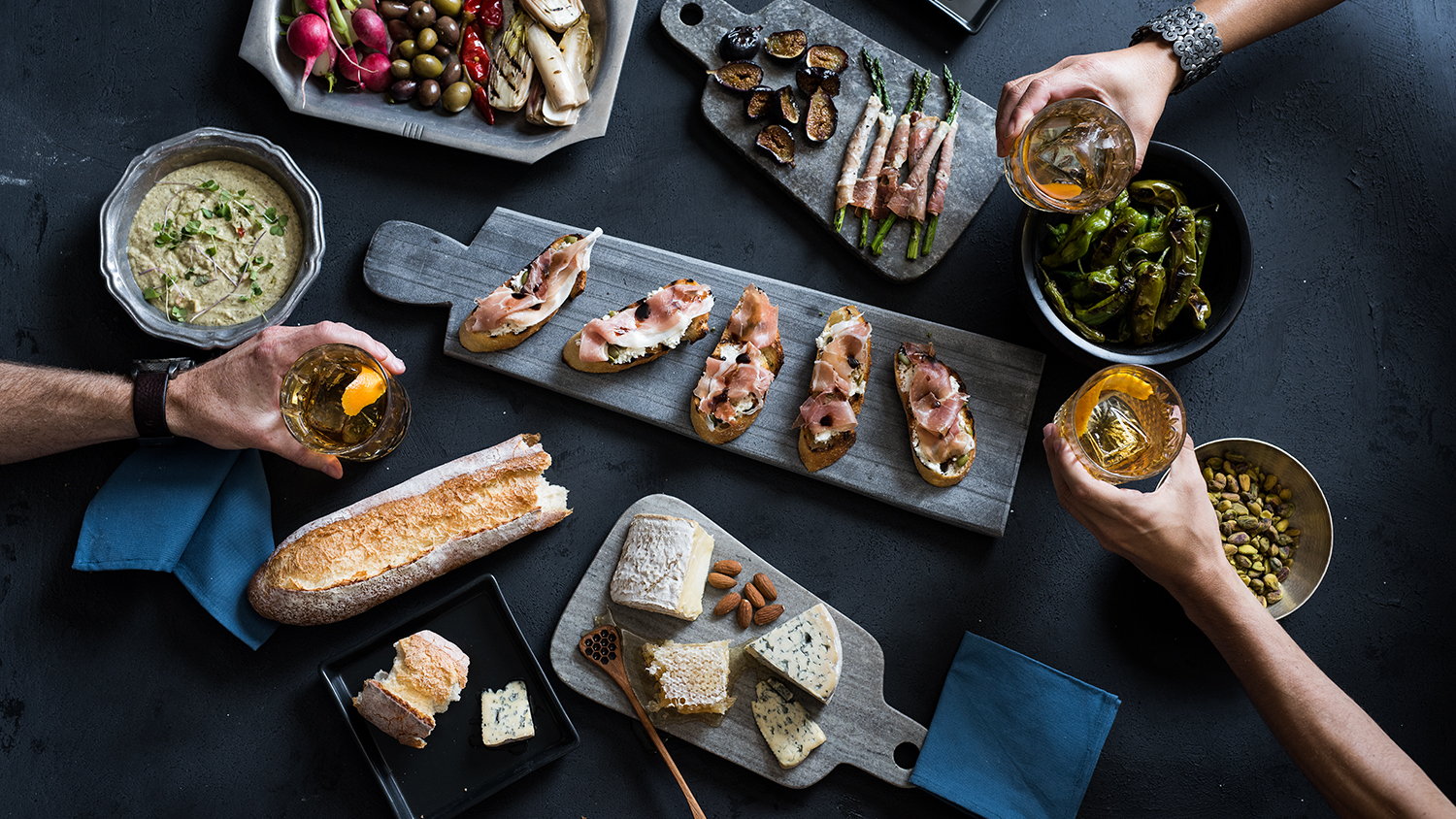 The age-old saying is one of our favorites: Always ring a doorbell with your elbow. And during the holidays, it's more important than ever to show up at get-togethers with arms full of good stuff to serve and share. Here are a few of our favorite bread pairings to inspire you for the festivities ahead, all sure-fire hits for bringing to potlucks, office parties, big feasts and small gatherings. Each and every time, make sure that you've found a high-quality artisan bread, adding delicious details that elevate the mood.
Potluck with Friends: Seeded Rye Loaf with Lox 
This robust combo works as an appetizer or as a complement to any cold-weather menu.
Office Party: Baguette with Cheese and Charcuterie
This is the perfect chance to sample a wide range of local cheeses and gourmet-cured meats and ID the ones you love for serving at home.
Cookie Swap: Cranberry Walnut Loaf with Cheese and Fruits
A sweet yet tangy taste in your bread is the perfect flavor contrast to complex cheeses plus fresh and dried fruit. And nobody minds a little local honey on the side.
Gift Wrap Party: Focaccia with Pizza Toppings using a Ciabatta Loaf
Great eaten warm or at room-temperature, so it's the perfect snack break solution between wrapping gifts and catching up with friends.
Holiday Feast: Dinner Rolls with Specialty Butters and Salts
Experiment with your own flavored butters or add the sweet wholesomeness of French butter, and everyone at the big gathering will thank you.
NYE Brunch: Rosemary and Olive Oil Round with Pork & Duck Rillettes
Decadent and rich rillettes feel like the perfect way to send off a year—especially spread on a bread with an equally decadent flavor profile.