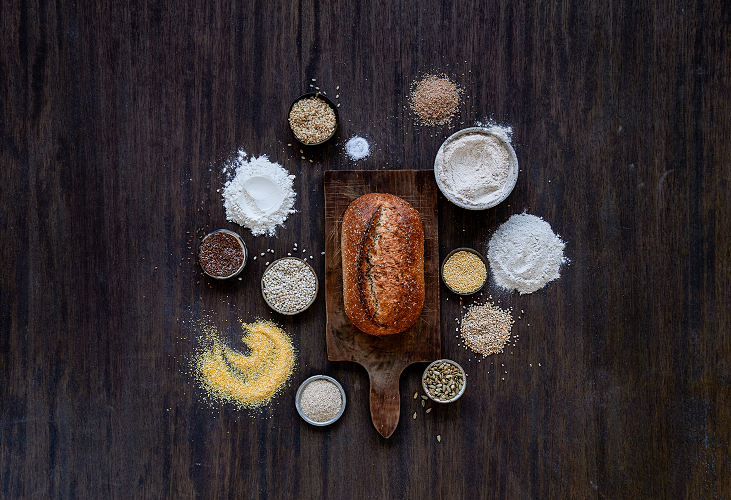 On January 1st, many of us vowed to be a little healthier, which usually means exercising more and watching what we eat. With all the diet fads and trends out there, it can be hard to pick one, and the real struggle is how to stick to it. So how to choose? The terminology of healthy eating has changed over the years, which means as consumers we're not just following the food pyramid we all memorized in middle school health class, but are educating ourselves on what exactly makes a food "healthy".
There's more information available than ever before about what foods that are good for us-- some of which have been around for centuries. We're talking about ancient and heritage grains. According to InStore Magazine, grains like faro, quinoa, amaranth, millet and more are the "new" grains to be talkin' about. They're low in fat, high in protein and fiber, and are whole grains, which may have you wondering why you aren't eating more of these.
Bread has always been at the forefront of incorporating these grains, and although many bakeries have recently begun to incorporate ancient grains, at La Brea Bakery we've been doing it since the 90s, adding grains like quinoa and amaranth into loves like the Italian 5 Grain, Whole Grain and Multi-Grain Loaves. Have you hopped on the ancient/heritage grain bandwagon yet? Or maybe you have for years and are now giving your friends and family the "I told you so" speech? Either way, we'll be posting more recipes and breads made with these grains, so don't miss out and follow along on Pinterest and Instagram using #LaBreaBakery.