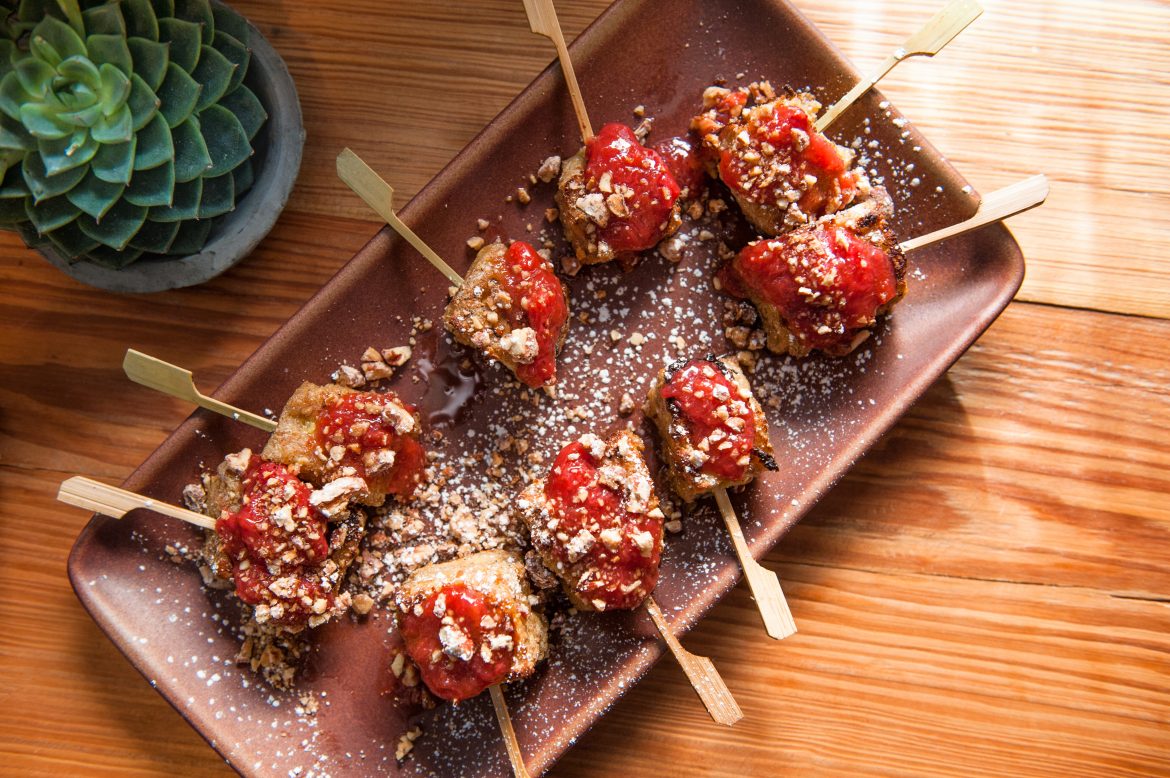 French Toast, the honorary breakfast of weekends! When else do we have the time to give our favorite food bread an indulgent egg bath and a healthy dose of maple syrup and powdered sugar? What if we told you it played a leading role in your next brunch? Yes, we're here to show you the French Toast Skewer and breakfast entertaining will never be the same.
Made with La Brea Bakery Reserve's Struan Loaf , these skewers are rich and deep with flavor you can taste from the single origin heirloom Fortuna wheat. Elevate these handheld sticks of deliciousness by topping them with your favorite jam, maple syrup, or powdered sugar. Don't be fooled by how intricate this recipe looks. These French Toast Skewers are simple to make and are sure to leave your guests feeling more than satisfied.
Feeling inspired? La Brea Bakery Reserve is now available at Pavilions and on Amazon Fresh.
Share your favorite way to make French toast with us on Facebook, Instagram, or Twitter with the #LaBreaBakery. If we use your image, we will reward you with a free loaf of bread.