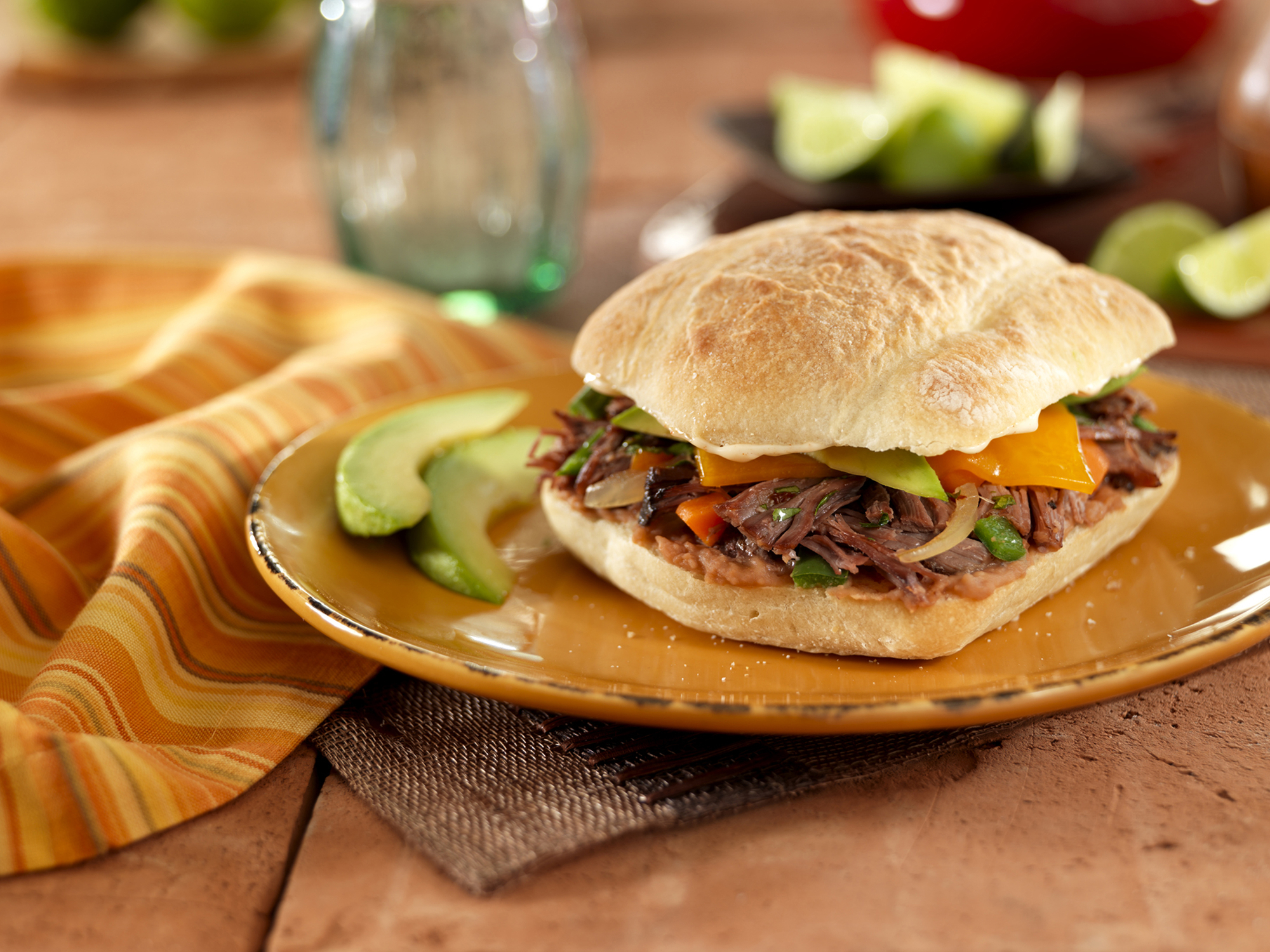 When it comes to sandwiches, there's a world of flavor out there. Quite literally. From the Mexican torta to the Italian panini, American cheeseburger to Vietnamese Bánh mì, cultures all over this great planet love to show off what they can create on simple slices of bread. 
While it would be fun to travel the world to taste them all, chances are, that's probably not realistic for most of us. Thankfully, La Brea Bakery has you covered. Forget packing your bags or finding your passport, we're bringing you on an international tour of sandwiches right here. Come along the La Brea Bakery Express. This is going to be fun — and definitely delicious. 
Your Culinary Itinerary: 
| | |
| --- | --- |
| | A popular dish in the Middle East and North Africa, shakshuka is the perfect way to kick off this tour. With its poached eggs, chevré cheese, colorful peppers, and flavorful spices on a demi sourdough baguette, it makes for one memorable meal. |
| | |
| --- | --- |
| | Spice up lunch with a fava bean puree, pepper jack cheese, cherry tomatoes, pomegranate seeds and cilantro on toasted slices of our jalapeño cheddar loaf.  |
| | |
| --- | --- |
| | Featuring rich textures and bold flavors from grilled chicken, cucumbers, carrots, Sriracha aioli, and fresh cilantro, the Bánh mì on a baguette is more an experience than a meal. |
| | |
| --- | --- |
| | Is there anything better than a Cuban? Roasted pulled pork, sliced ham, yellow mustard, Swiss cheese and crunchy pickle slices on our popular Telera roll makes this an extremely savory sandwich. |
| | |
| --- | --- |
| | With thinly sliced prosciutto, roasted red peppers, smoked mozzarella, copa, and soppressata on our rosemary olive oil loaf, Italy has proven it definitely knows more than just pasta and pizza. |
| | |
| --- | --- |
| | French comfort food at its finest, the croque madame features smoked ham and gruyere cheese on our rosemary olive oil loaf topped with an egg. One taste will have you saying, "Ooh la la!" |
| | |
| --- | --- |
| | Inspired by Spanish and Mexican settlers, this spicy torta features slow-cooked pot roast, fresh lime juice, cilantro and avocado on a La Brea Bakery Telera Roll for a bold and spicy yet soothing flavor. |
| | |
| --- | --- |
| | Score some major points at your next party. The Game Day sandwich features smoked bacon, cream cheese, roasted turkey, ham, rosemary, muenster cheese and tomatoes on a ciabatta loaf. |
Where will your great taste take you? 
For more worldly creations, see all our recipes at LaBreaBakery.com/recipes.