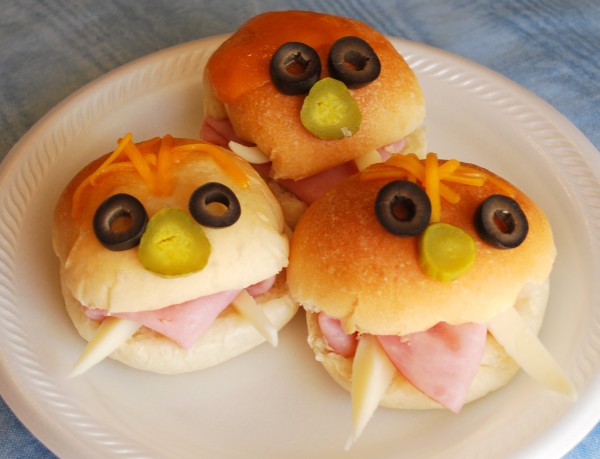 We're not ones to shy away from an opportunity to entertain, especially for a holiday that is so widely and zealously celebrated.  Get the fun started long before the first doorbell is rung; check out some of our favorite Halloween recipes. They're almost too scary to eat…almost.
Monster Sliders- Don't worry, they won't bite! Inspired by our foodie friend, Creations by Kara, these monster sliders are both fun and easy to make and are sure to get you into the Halloween spirit. Try creating your own version on La Brea Bakery's Telera Slider Rolls!
What's your favorite Halloween recipe? Share with us on Facebook, Instagram, or Twitter. If we use your picture, we will thank you with a free loaf.
Image via Creations by Kara