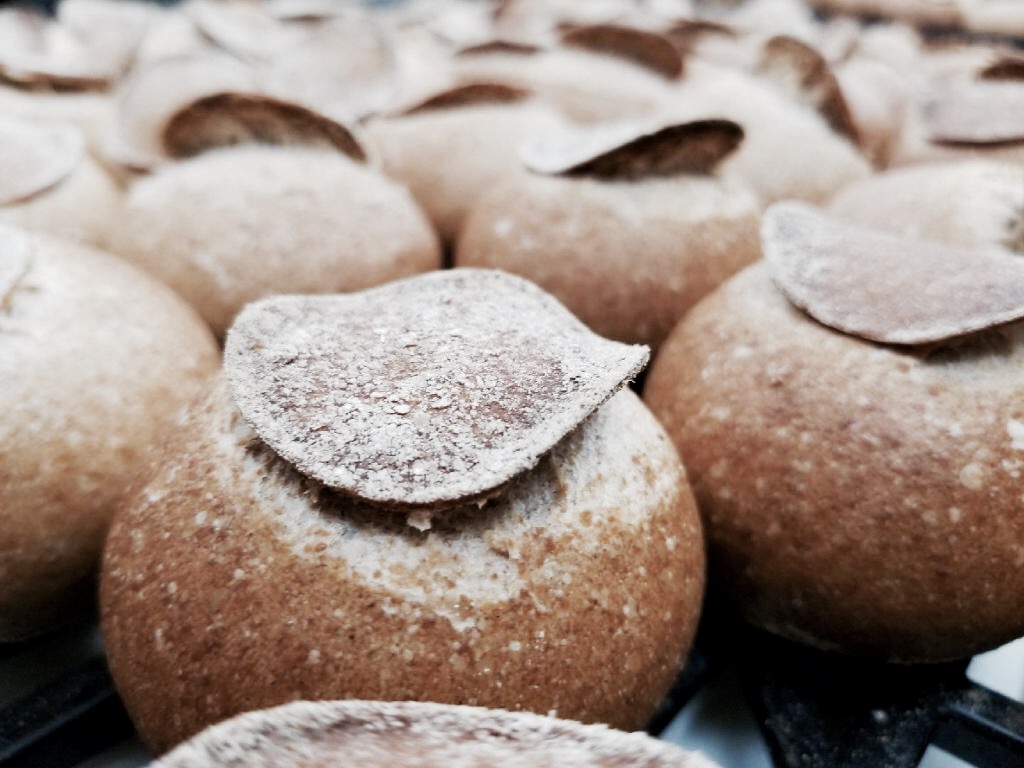 Our next stop on Cochon 555's national tour? Napa, California!
Heritage Fire Napa, started in 2008, is a curated event showcasing the nation's best chefs and butchers, featuring responsibly-raised heritage pigs cooked over open fire. The outdoor food and wine event will take place at the Charles Krug Winery in St. Helena, this Sunday (August 27, 2017) from 4pm-7:30pm.
If you would like to attend this event, tickets can be purchased on Cochon 555's site and through Eventbrite. A portion of the proceeds will benefit Piggy Bank—learn more about the cause here.
Please visit our booth if you do attend the event for a tasting of our Reserve breads, all made with a single-origin, heirloom wheat. We'll also be handing out individual chapeaus (pictured above) for you to take away and enjoy!
Converse with us on the history of this special wheat, the region it grows in, and the farmers who are growing this grain with immense care. Curious to learn more about baking in general? We will have our baking gurus, Jonathan Davis and Matt McDonald, there to answer any burning questions you may have about baking at home or any of our artisan breads.
Don't forget to tag #labreabakery in your posts from the event. Hope to see all of you there, cheers!
Jennifer K.