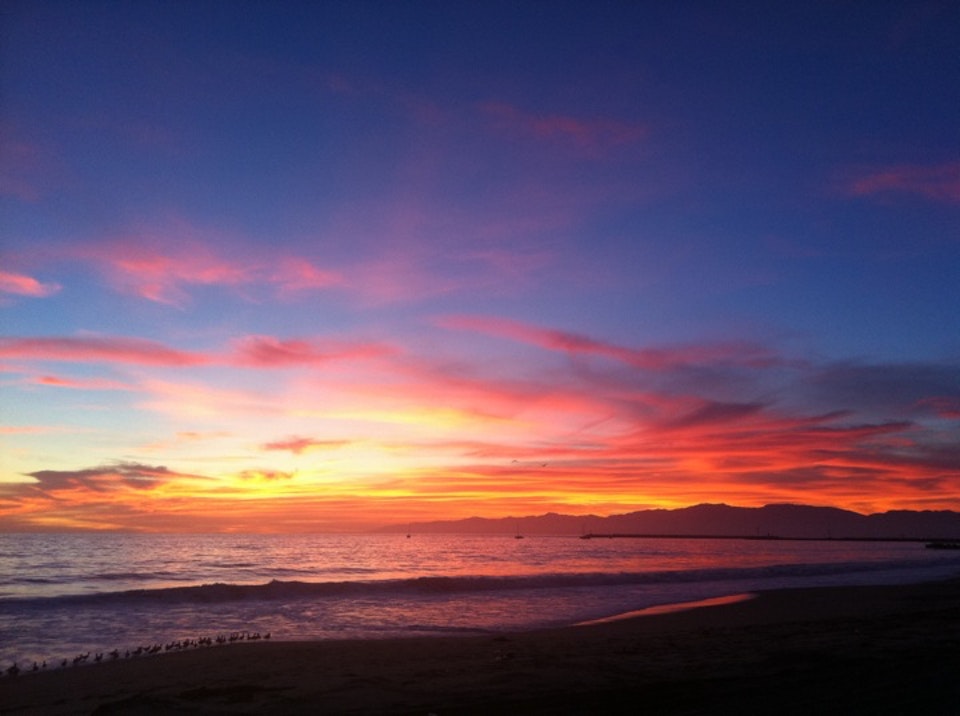 Nestled south of Marina del Rey and north of Manhattan Beach, Playa del Rey is off the radar for most people jetsetting by way of LAX. The beaches are relatively uncrowded, the people are friendly, and the cool ocean air breezes in. For me, Playa del Rey is an escape from the hectic LA lifestyle. Listening to the waves crash against the shoreline centers my day and puts trivial worries into perspective with the magnitude of the sea. 
Weekend mornings are the best time to grab a drip coffee and pretzel croissant from Playa Provisions. Many a meal has been inspired by browsing the collection of cookbooks, kitchen gadgets, and other culinary essentials. Run by Brooke Williamson of Top Chef fame, the space features a casual market counter for breakfast, high-end dining space for seasonal seafood fare, and a grain whiskey bar with an extensive collection of 200+ Whiskeys, Scotch, and Bourbons. A great thing about the downtown area is the proximity to the beach. With your coffee and pastry in hand, walk down to the water to watch the UCLA Varsity Rowing Teams. The boathouse can be packed with cheering fans, as the student athletes row back and forth, flying over the surface of the water.
Head down the strand and you'll soon find a sand covered path with ocean views. Look out for the cyclists cruising down the strand on their hurried journey. You'll be able to watch the boats sailing in and out of Marina del Rey, the majestic sails capturing every breath of air, and the fishermen casting their lines and waiting for nibbles by a fish or crab, patience is truly a virtue. On a sunny summer day, stake a claim in the sand with an umbrella, beach chair, and a good read. 
The downtown area boasts several restaurants on the same block. Under a canopy of wine bottles and chalkboard menus, Bacari PDR hosts patrons in an intimate setting, complete with a unique 90-minute open bar special. Featuring crafted cocktails, eclectic beers, and small-production wines alongside a cicchetti-themed menu, an Italian-style small bite. I highly recommend the Mac & Cheese, pick 2 Bruschette (can't get enough of the Tuscan white bean), and the Cheese & Salumi board. Split the menu with friends and you'll have endless options to try. By dusk, the beach will call you back to enjoy a bottle of wine as the sunlight disappears over the horizon.
Allison L.
Image by Shannon G. via Foursquare.com