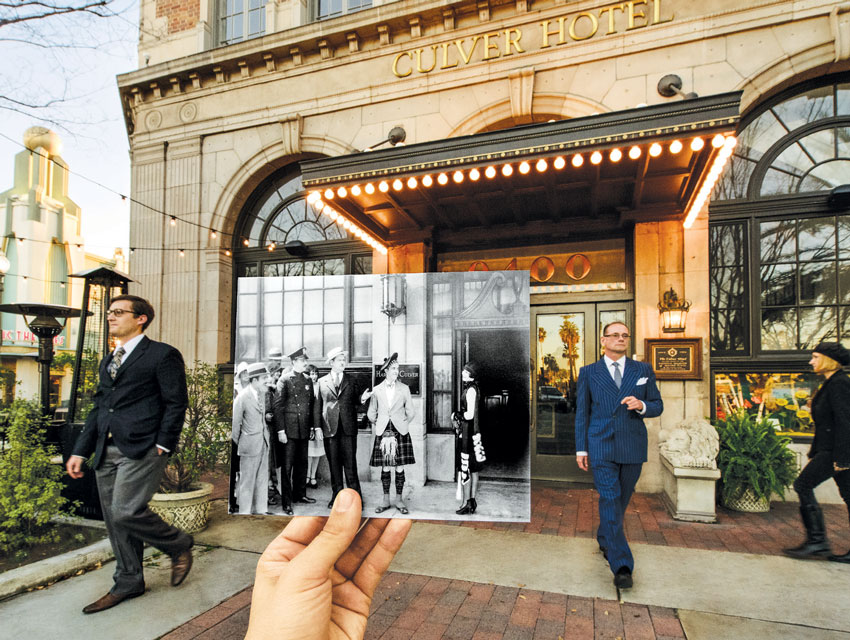 Culver City – a hidden gem in Los Angeles, filled with rich history and new-found eats. While I am not a native Angeleno, this little neighborhood has won both my heart and stomach in just a few short years. A small, but majestic city – home to many motion picture and television production studios, farmers markets, and some of the great landmarks in LA.
It's 9 am on a Saturday morning – you'll find me at the Baldwin Hills Scenic Overlook California State Park, known to natives as the infamous Culver City Stairs. 282 steps of endurance testing—reach the top, though, and the beautiful view of the greater Los Angeles - from Santa Monica to Downtown LA - is well worth it. Come on a clear day and you can even spot the Sony Rainbow and Hollywood sign!
Workout complete. What's next? Brunch of course! A short mile away and you've reached my favorite brunch spot – Café Vida. Order the refreshing green lemonade and the breakfast sandwich melt (thank me later!) It's the toasted multigrain that keeps bringing me back to this unforgettable sammy—topped off with basil mayo and grilled to perfection with a parsley cheese crust—a sandwich that you'll never want to end.
Later that evening, it's time to go out! First stop: the Culver Hotel, located in the heart of Downtown Culver City. This historic landmark has welcomed many legendary stars, including Clark Gable, Greta Garbo, Joan Crawford, Red Skelton, Buster Keaton and Ronald Reagan. Enjoy the lobby's piano bar and jazz music every evening after 7:30pm while sipping your drink of choice (I HIGHLY recommend the Garden Mule – tangy and refreshing!)
Post cocktail, make your way to the Blind Barber for the second stop of the evening. In the day you'll find this spot filled with old school barber stations. At night? Walk through a discreet door in the back and enter a trendy speakeasy filled with craft cocktails, a DJ and mouth-watering grilled cheese on artisan bread. A few rounds of house drinks, good beats and a #2 grilled cheese (filled with double cream brie, parmesan, dates, walnuts + honey) and you're in for a night to remember.
Nahall K.