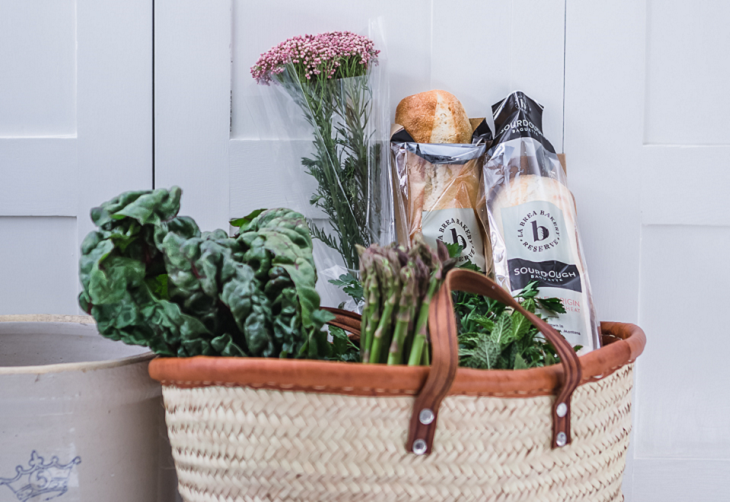 Spring has us thinking of entertaining again. With the flowers in bloom, the fresh perspective on the year, and a general sense of renewal, we're ready to play host/ess with most/ess again. Since we love a party, we're always happy to orchestrate an event for family and friends. There's nothing fresher than a baby on the way, so we got a little giddy planning this baby shower spread…
Panzanella Salad – our love for this gem is two-fold. It speaks to our desire to use every last bit of our bread since day old bread is best - and it's a salad, with bread! Try this beauty from our friends at the Cottage Farm.
Parmesan Spinach Dip Crostini – bright, green, fresh and simple; basically, spring on toasted bread.  Perfect for guests to serve themselves at an intimate gathering – this recipe from The Cookie Rookie will become a regular in you party arsenal.
Dessert Dip Trio Bread Board – This sophisticated take on dessert from Kale and Caramel will give you instant golden child status. Matcha Jasmine Marscapone, Salty Honey Rose Cashew, and Dark Chocolate Lavendar all served with our Reserve bread, fresh berries and nuts.
Planning a party? Head to our recipe gallery for inspo! Share your spread with #LaBreaBakery on Pinterest, Instagram or Facebook, if we share your post, we'll thank you with bread!