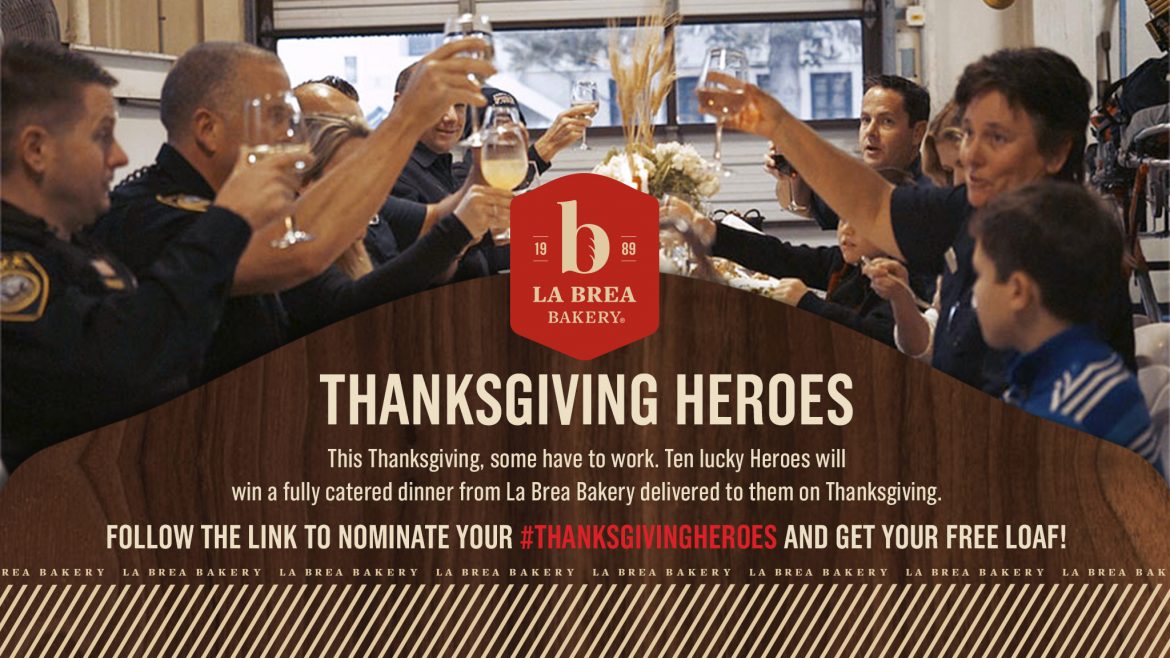 We all know someone who has to work on Thanksgiving. These are the people who sacrifice sitting at the dinner table surrounded by their family and friends in order to serve their civic duty. They are heroes, and we at La Brea Bakery feel every hero deserves to enjoy a delicious Thanksgiving meal.
We are excited to announce our second annual #ThanksgivingHeroes campaign! Last year we surprised six working heroes with a fully catered Thanksgiving meal on Thanksgiving Day. This year, we're upping the ante and choosing TEN lucky winners. It gets even better: if your hero wins, you win a $500 gift card!  So tell us, who is your Thanksgiving Hero? Head to our campaign page and nominate them now!
Do you have a favorite holiday memory with your #ThanksgivingHeroes? Share it with us on Facebook, Twitter, or Instagram with #LaBreaBakery. If we use your image, we will thank you with a free La Brea Bakery loaf.