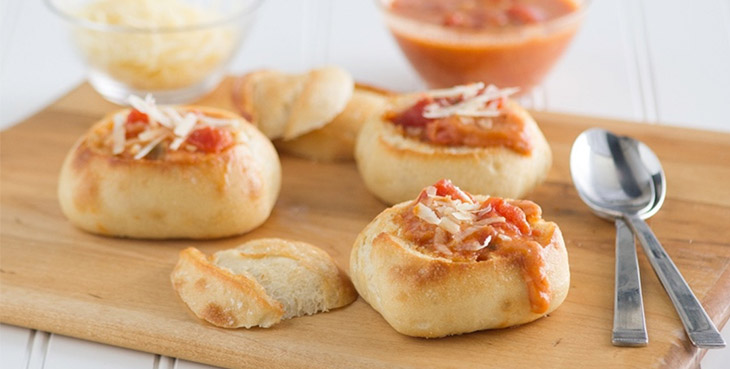 When it comes to game day, two things are essential: thrilling football action and delicious food. While fans across the world unite to cheer for their favorite teams, there's one name in the culinary world that's scoring big—La Brea Bakery.
We have curated a list of recipes that can elevate game day gatherings with mouthwatering apps and sandwiches made from our fresh, crusty artisan breads. You will always score a touchdown when you have our breads on the table.
Winning Recipes for Game Days
Speaking of mouthwatering, here at La Brea Bakery, we're obsessed with the multitude of great recipes that are elevated to amazing with the use of artisan bread. Our Take & Bake Everything Rolls and French Sandwich Rolls are just two of the delicious breads that will make every game-day party snack a touchdown.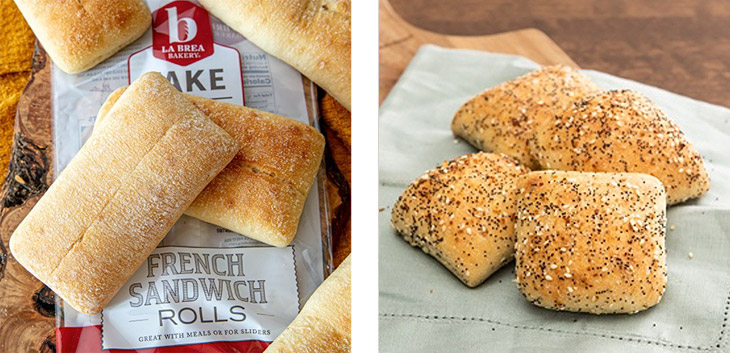 Our Take & Bake French Rolls put frozen pizza rolls to shame! In this recipe, French rolls are topped with tomato sauce, mozzarella cheese, pepperoni, and fresh basil leaves, then baked until the cheese is melty. Serve with ranch dressing and tomato sauce on the side for dipping.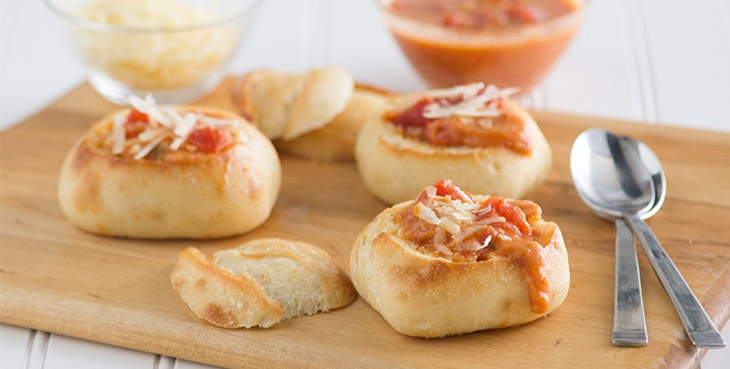 Mini French bread bowls filled with cheesy French onion dip will be a hit with all your guests, whether you're at the stadium or in your living room. Featuring Swiss, mozzarella, and cream cheeses, this rich, decadent dip takes appetizers to a whole new level!
For a unique handheld snack that adds a little class to any get-together, toast our Take & Bake Everything Rolls then top with smoked salmon, cream cheese, cucumber, tomato, onion, and radishes. A squeeze of fresh lemon adds the ideal finishing touch to these delicious open-face sandwiches!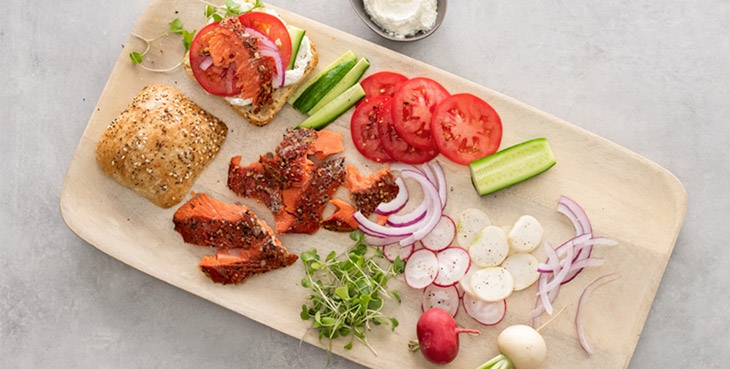 Simply delicious braised beef, along with red onion and mozzarella cheese, make the ideal filling for these party-size sliders, made with our Take & Bake Everything Rolls. Using a cast-iron skillet simplifies the process since it can go from stove to oven in a heartbeat.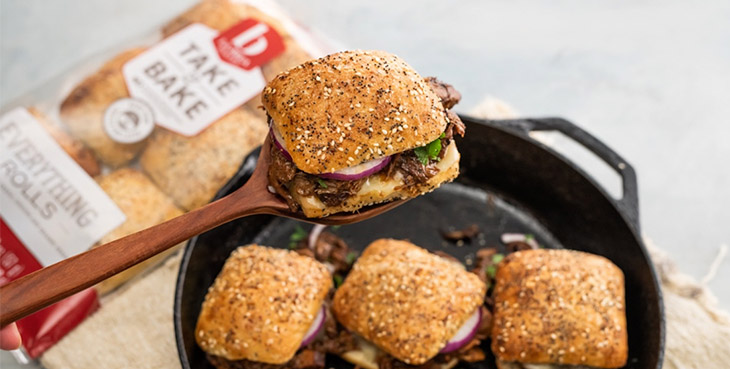 As you can see from the tasty recipes above, one crucial ingredient consistently rises to the occasion: high-quality artisan bread from La Brea Bakery. Just as dedicated fans bring fervor to the game, our handcrafted breads bring an unparalleled depth of flavor and texture to all of your game-day dishes!
For more distinctive creations featuring our artisan breads, see all our recipes at LaBreaBakery.com/recipes.