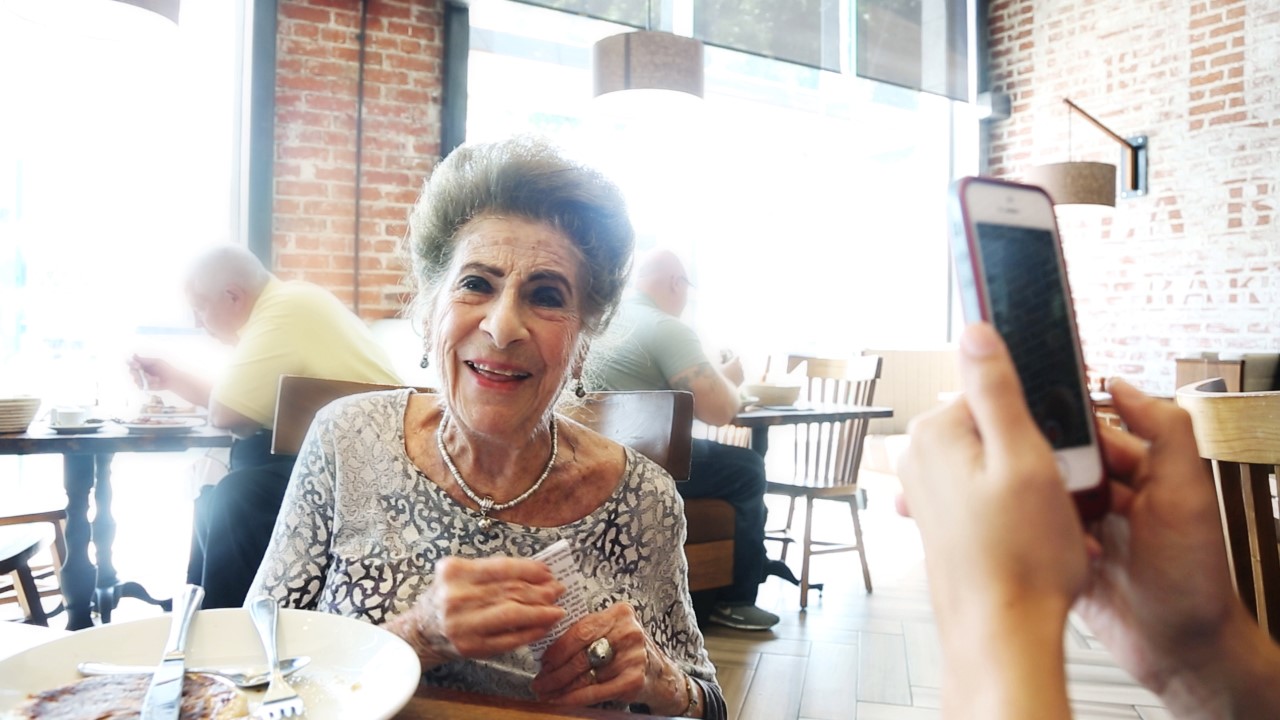 We've been putting our heart and soul into our craft for over 27 years, with dedicated fans who have stuck with us all along the way. One of our biggest long-time La Brea Bakery fans is also one of our oldest. At 101 years old, Anne Bernstein has been coming through the doors of La Brea Bakery, with her runway-ready clothes and her perfectly coiffed hair, ever since we opened back in 1989.
A native to Los Angeles, Anne has lived in the city of Angels for over 75 years. Since the day we opened on La Brea Avenue in West Hollywood, La Brea Bakery has been her "go-to" place. To this day, she loves taking her children and grandchildren to the bakery and insists they cannot leave without taking home one of our fresh baked pastries.
Anne has become family to us, so when her granddaughter, Daniela, reached out about covering a story about her, we jumped at the opportunity.
We asked Daniela about the first time she visited La Brea Bakery with Anne, and her answer was nothing short of heart-warming. She noted how she "will never forget the way everyone greeted her when we walked in. From the valet guy (literally when we pulled up in the car she starts waving to the man and says "they all know me") to the ladies behind the counter to the chef, every single person that worked there walked over to greet her." Daniela could see her grandmother "beaming and… could tell [La Brea Bakery] made her feel like a million bucks."
Over the years, Anne's favorite menu item has been our Eggs Benedict without the bacon and her favorite fresh baked bread has been our Fruit and Nut loaf. According to her granddaughter, Anne "LOVES the people that run the bakery," and we love her, too.
Do you have any favorite memories at La Brea Bakery? Share with us on Facebook, Twitter, or Instagram with #LaBreaBakery!