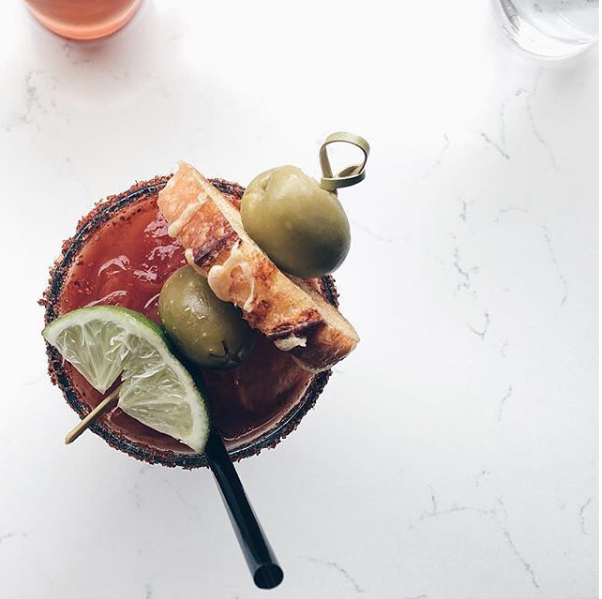 New Year's Day was made for brunching. Better still if the dress code is cozy clothes and a lazy game plan full of lounging.  Any brunch enthusiast knows the one thing that makes a brunch experience: the Bloody Mary's. Whether you like it mild or overly spiced, a Bloody Mary is completely customizable to fit anyone's liking and is completely appropriate to drink before noon. A DIY build your own Bloody Mary bar is the perfect way for your guests to try a little bit of everything and make a cocktail that fits their taste.
Ingredients are quite versatile when it comes to building a Bloody Mary. The basic ingredients you need are simply vodka and tomato juice. In fact, it's everything else you can jazz it up with that makes them so much fun: salt, pepper, paprika, hot sauce, bacon, celery, pickled anything, olives, lemon, lime, and even shrimp! Top it off with a crackly toasted slice of La Brea Bakery Rosemary Olive Oil or Three Cheese Semolina bread and you're all set.
Go for simplicity or go all out, the choice is yours. Cheers to a New Year!
How do you like to make your Bloody Mary? Share with us on Facebook, Twitter, Instagram, or Pinterest with #LaBreaBakery. If we use your image, we will thank you with a free loaf.