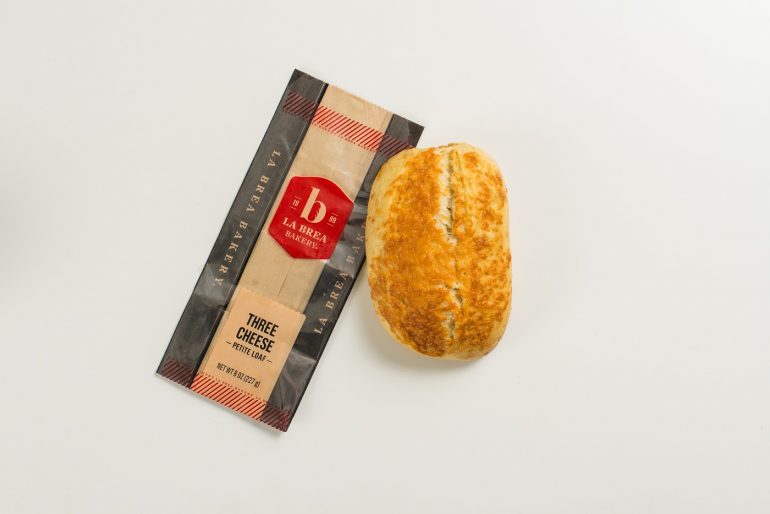 As 2016 comes to an end, we want to reflect on what a tremendous year it has been for La Brea Bakery®. Earlier this year, La Brea Bakery® made the commitment to become Non-GMO on our artisan breads. We took this step because we knew it was something that you told us was important, but also our responsibility as a leader in our industry.
We are proud to let you know that we have made the transition on over 90% of our breads but we also wanted to provide transparency that the journey to becoming Non-GMO hasn't been without its hurdles and our cheese loaves, the Three Cheese Semolina and Jalapeno Cheddar, will not be transitioned by the end of 2016.
We knew that cheese was going to be a difficult ingredient to source but didn't know how difficult until we got further along in our journey. The reason behind why it is so challenging to find Non-GMO certified cheese is as demand for milk and dairy products has grown across the world, large milk producing facilities with grain-fed cows have become the standard. The majority of those cows are being fed corn and soybeans, and an estimated 90% of corn and soybeans are genetically modified in the US. This has a downstream effect which prevents us from certifying cheese, and most dairy products, derived from that milk as Non-GMO verified.
We have spent the year looking at cheese partners domestically and abroad, and have not been able to find a solution for various reasons: the supplier does not have a Non-GMO option for the specific cheeses we are looking for, they aren't interested in pursuing a Non-GMO cheese program, the supplier is not GFSI (Global Food Safety Initiative) certified, or they don't have the volume to meet our needs.
Our commitment to you is that we aren't satisfied with the industry standard. We'll continue to push to bake the best possible artisan breads, the same way we've done for 28 years. Our next step is that we are actively partnering with a supplier to produce cheeses that are derived from cows that have not been fed genetically modified feed. Its exciting because we not only have a chance to certify our breads as Non-GMO, we have an opportunity to collaborate with a partner to make an impact on the way cheese is made and sourced.
We are excited about the direction La Brea Bakery is heading and the impact we can make in the food world. We remain committed to you and continue to lead the charge on the thoughtfulness and responsibility behind the foods we eat.