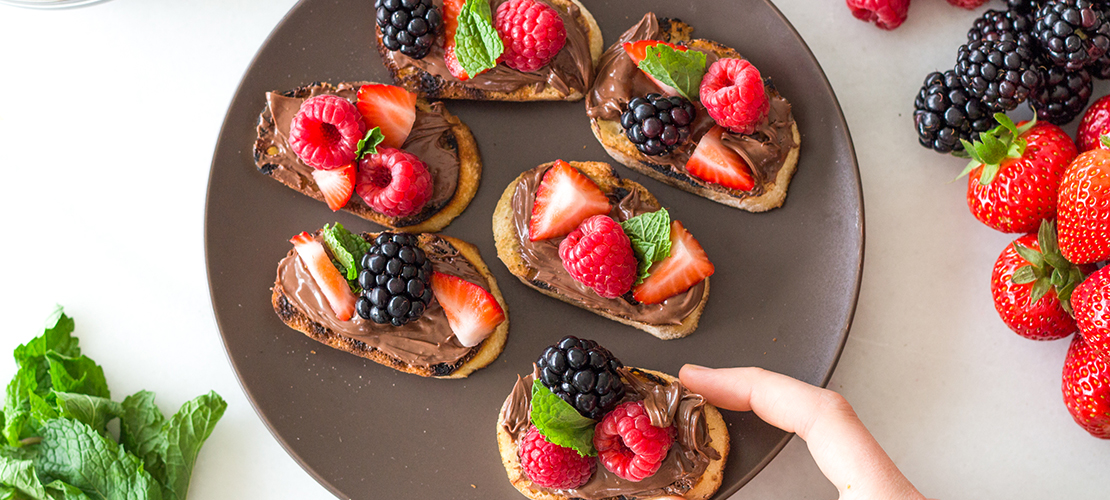 Create something from the heart this Valentine's Day with our picks for make-at-home desserts. La Brea Bakery Breads make impressing your sweetheart that much easier with simple recipes that create delicious memories.
Dessert Dip Trio Board

Charcuterie, who? Create a grazing spread with the sweetest things in life: desserts. Use slices of our French Baguette to explore a dip trio of dark chocolate, matcha jasmine mascarpone and salted honey cashew. 
Bread Pudding With Cabernet Chocolate Sauce

Our bread pudding recipe has the wine baked in! Plus, it can use up that day-old French Baguette you have left from last night's dinner. Chocolate, wine and delicious bread – it's perfect for date night.
French Toast Skewers With Rhubarb Compote

AM or PM, these skewers are sure to sweep you off your feet. Use cubes of your favorite La Brea Bakery loaves to create sweet bites no matter the time of day. 
La Brea Bakery is here to make your Valentine's spread romantically delicious. We can help make the shopping easier for you, too. Just visit our product locater page to find La Brea Bakery breads near you.