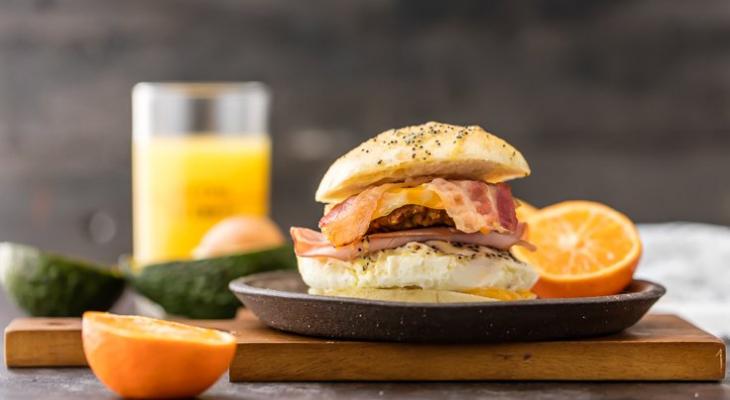 The next time you gather around with friends this summer, reminisce about days gone by over a shared bottle of wine.  Each wine captures a moment of time with hints of sunshine, the terroir of the land, and the people that came together to harvest and produce the vintage.  There's a wine that complements every moment of the summer day, from dawn to dusk.
Start the morning with an intensely crisp and aromatic prosecco.  With light touches of pear, apricot, yellow apple, and white peach, this will leave you feeling bubbly and light as you warm up to the day. Dish out these easy Ultimate Breakfast Sandwich Sliders to your brunch guests.
For the heat of the day, rosé is your best friend. The red fruit, flowery, and melon flavor is heavily influenced by the grape of the wine.  We recommend looking for a vintage from the previous year, to ensure a fruit-forward quality.  Forbes has us swooning over this list of best rosé wines.
As the coolness of the night leads to fire light, a Beaujolais is a light red wine perfect with vegetables or seafood.  Grown in France, dream of walking through the streets on Bastille Day with French baguette in hand.
(photo by The Cookie Rookie)