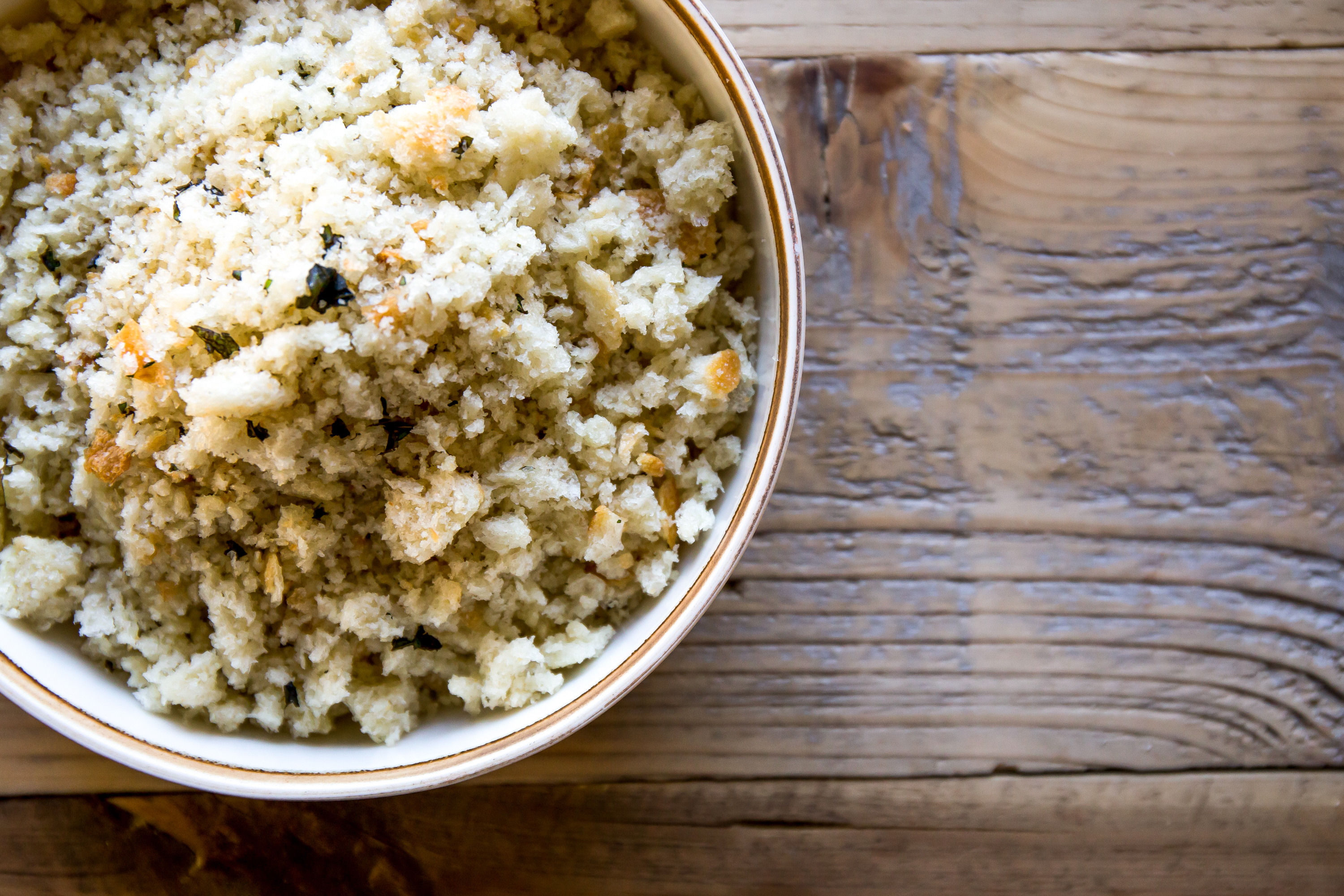 We're all in full gear for summer party season by now.  With Memorial Day under our belts and 4th of July on the horizon, there's no excuse not to be knee deep in summer plans.
Whatever the scale of your summer BBQ or soiree, there's bound to be food leftover. Around here, we love an entire meal dedicated to leftovers. But when it comes to bread, things can get a little tricky. From breadcrumbs to croutons to sliced bread, there are plenty of ways to give new life to your day-old bread.
Breadcrumbs are one of our favorite ways to use day-old bread.  They can be integrated into loads of recipes, so once you get used to making your own, you just may find yourself socking away bread just for breadcrumbs!
Here are a few of our favorite uses:
Plain breadcrumbs:
Uses: roasted or grilled whole spring onions, topping for a cassoulet (pork and beans!)
With Parmigiano-Reggiano and parsley:
Uses: mac and cheese, in place of croutons on a salad
With garlic and herbs (just about any herbs you have laying around):
Uses: linguine with green olive sauce, potato-parsnip gratin (or any root veg
With lemon zest and mint:
Uses: pasta with prosciutto and grana Padano, creamed Swiss chard (or other dark green, but not spinach)
Now, make like Hansel and Gretel and make your way through the leftover forest. Be sure to share your day-old bread adventures with #LaBreaBakery on Pinterest, Instagram or Facebook. If we share your pic, we'll thank you with more bread!