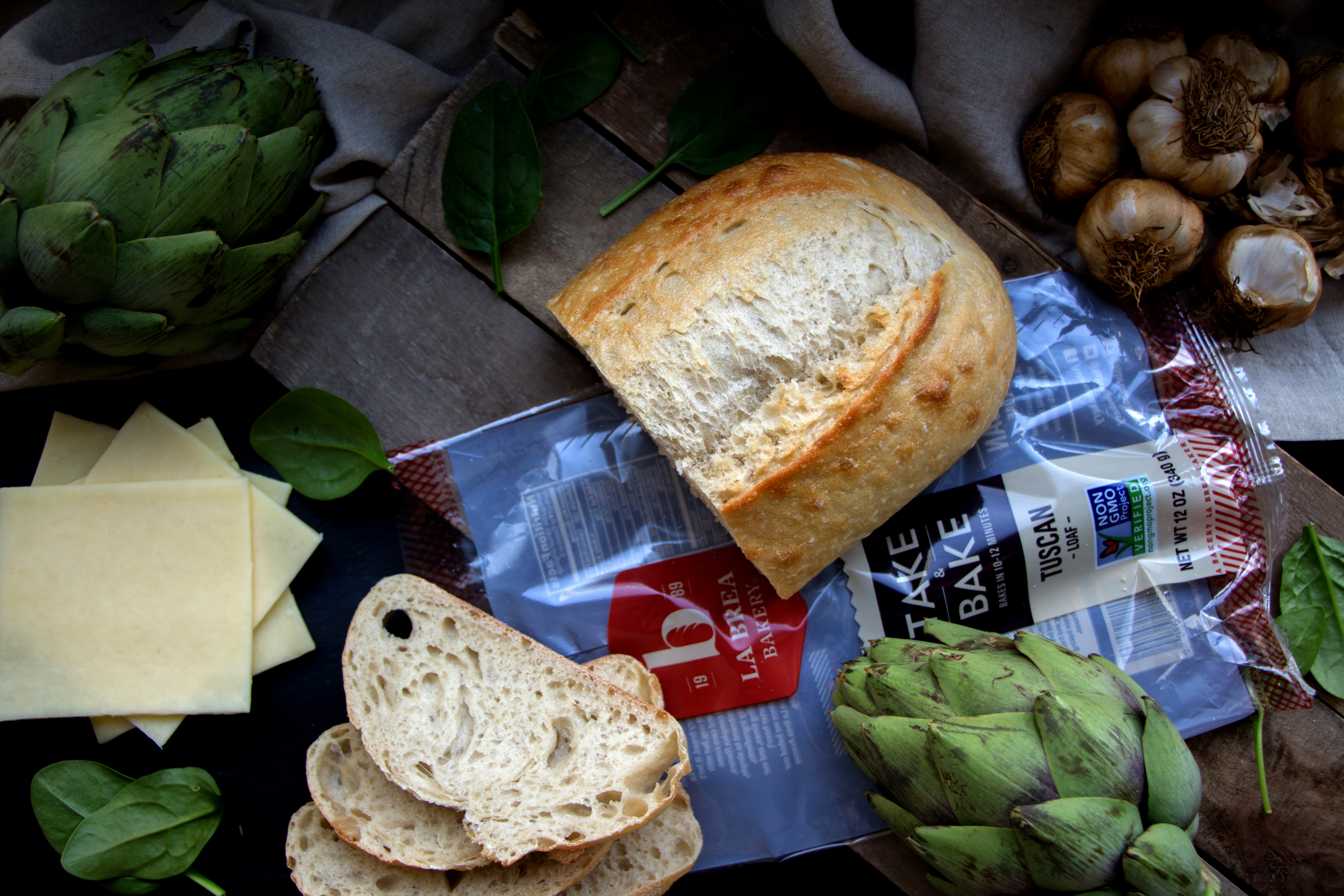 Grilled cheese is easily one of our favorite childhood sandwiches. With its gooey melted cheese sandwiched between crispy and crackly toasted bread, what's there not to love? That said, we're all for taking the familiar to the next level, and this doesn't just include rich cheeses and savory extras. It's about elevating the whole grilled cheese experience, with everything from the flavor of the bread to the perfect wine pairing. 
MyAJC.com spoke with the Sommelier of Spaggia, Rachael Lowe, and compiled a list of three different wines that pair well with grilled cheese and onion jam. Why onion jam? It is a salty/sweet ingredient that adds a rich and tangy component to a grilled cheese sandwich. We suggest making this with a La Brea Bakery Italian Round and Taleggio cheese.
Lowe suggests that Sorelle Bronca Particella 68 Extra Dry Prosecco di Valdobbiadene from Veneto, Italy; 2011 Marcel Deiss Engelgarten from Alsace, France; and  2015 Darioush Viognier from Napa Valley, California all pair exceptionally well with an onion jam grilled cheese.
Of the prosecco, she notes that "the soft bubbles and medium acidity [cuts] through the richness of the cheese, while the fruit notes…intermingle well with the caramelized onion in the jam."
Of the Marcel Deiss Engelgarten, Lowe says its "acidity [balances] the fat in the cheese, while its spice notes…accentuate the onion jam."
And for the Darioush Viognier, "its notes of vanilla, kumquat, white flowers and Asian pear come together …and complement the spices and sweetness of the jam [while also doing] a good job of countering the mushroom notes of the earthy cheese."
What is your favorite wine and grilled cheese pairing? Share with us on Facebook, Instagram, or Twitter with #labreabakery. If we use your picture, we will thank you with a free loaf of bread.