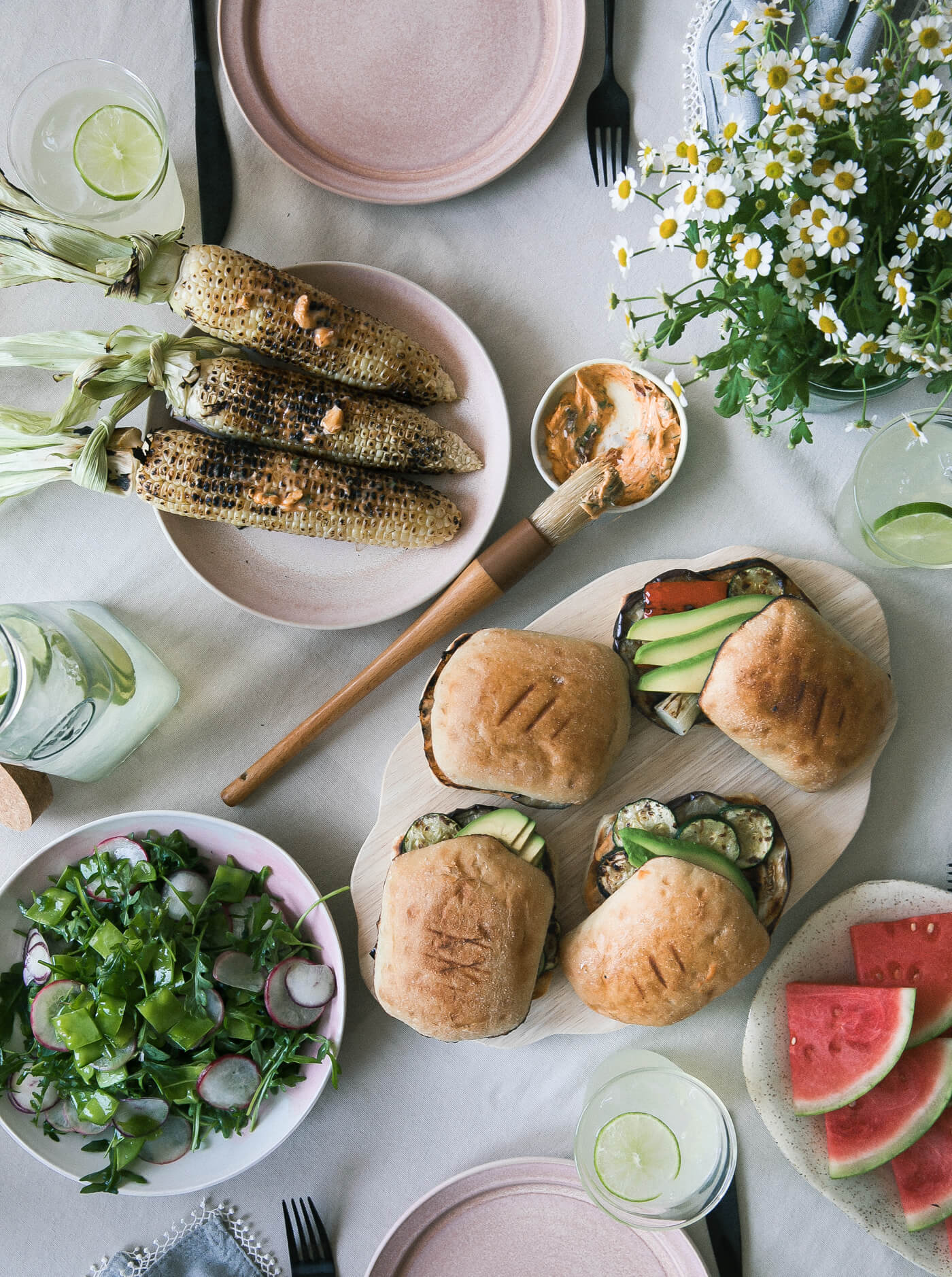 We can't imagine a better 4th than one spent potlucking with some of our favorite food bloggers. This year, we partnered up with The Cookie Rookie, A Cozy Kitchen and The Modern Proper (among others) to bring you a Summer Grilling BBQ you'll never forget! 
When we're looking for something rich, delicious and fun to make, we always turn to The Cookie Rookie. This year was no different, because Becky managed to make a decadent and simple fondue with grilled La Brea Bakery bread that will keep your guests busy (and happy) while you sort out the mains. Follow the link for her Easy Cheese Fondue, and oodles more to do with La Brea Bakery breads.
Want the traditional meat and bun but feeling the pull for something different? Look no further than these Grilled Cheese Meatball subs from The Modern Proper. Your guests' appetite will be fed and your creative juices will be satisfied.
Don't forget the veg (or the vegetarians)! These gorgeous Grilled Veggie Sandwiches from A Cozy Kitchen are more than enough for the whole crowd. Eggplant, zucchini, red pepper and avocado make this recipe a meal in itself. 
Now you've got your 4th of July game plan in place, head to our Summer Grilling headquarters for your coupon and get to grilling!