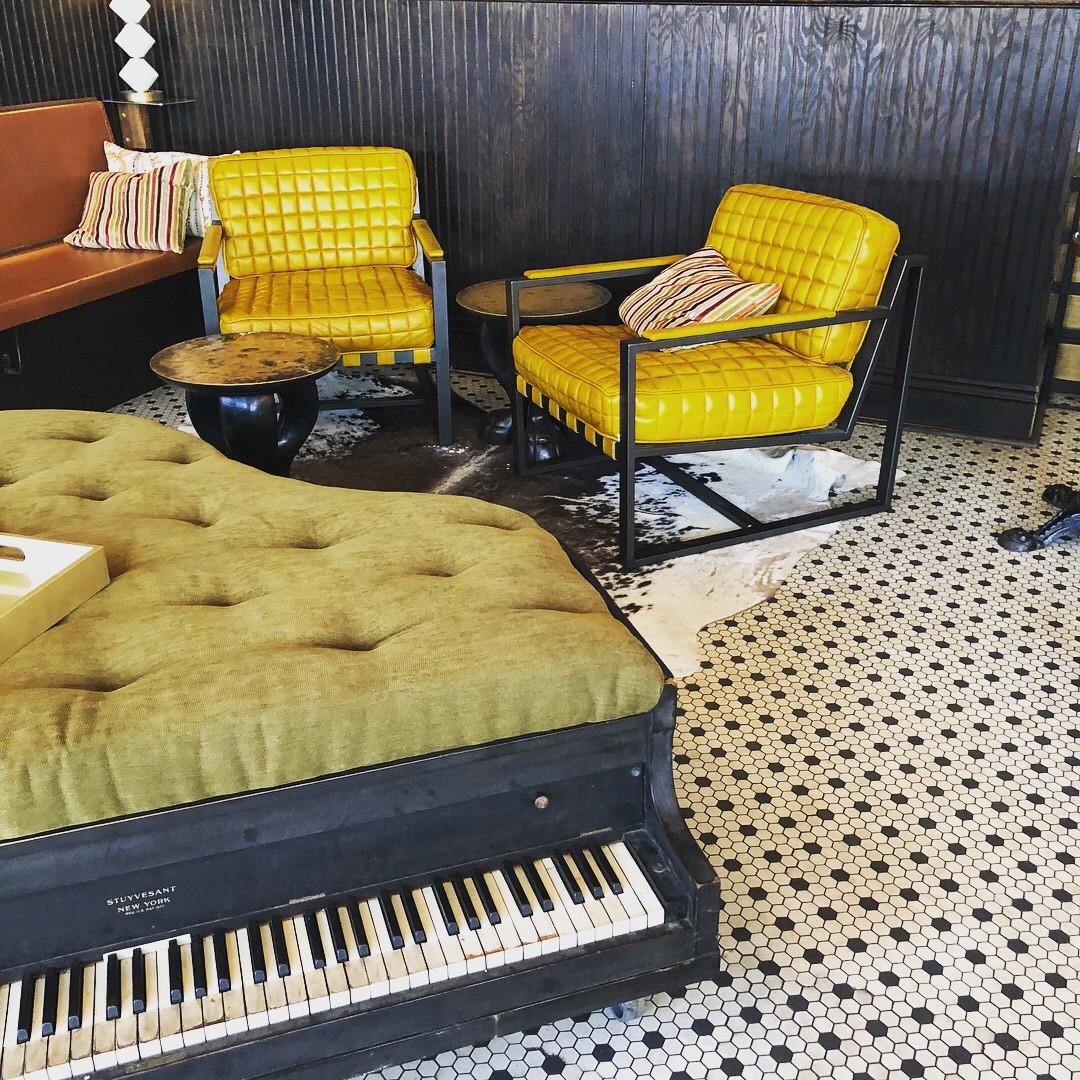 La Brea Bakery Associate Brand Manager, Allison Leibovich, recently visited New Orleans.  Any foodie with a sense of decency knows that NOLA is a home run for eating well. Read on to see what she recommends on your next visit...
Let's be honest, I think about food all day long. Nothing is more comforting than simple, wholesome meals done right. Traveling to the Big Easy this summer?  There's no better place to go in New Orleans than Turkey and The Wolf, even Bon Appetit agrees. Known for their Fried Bologna Sandwich, the cabbage salad had me nostalgic for childhood summers and I'm still dreaming of that light asparagus sandwich on sourdough. Though the new Hard Boiled Egg, Roasted Asparagus, White Anchovies and aioli on Country Wheat sandwich at The La Brea Bakery Café is my local LA go-to.
Of course it wouldn't be a trip to New Orleans without a po' boy from Parkway Tavern. Yes the shrimp are fried to golden perfection. Yes the potato salad is seasoned with Creole trinity. Yes the alligator sausage and stewed turkey gumbo with crusty bread is needed. Order all of the above, you won't regret it.
Get out of the French Quarter and beignet lines of Cafe du Monde, head west for Magazine Street. The people are friendly, the Mardi Gras beads are hanging from the trees, and while the afternoon thunder rolls in you can duck out of the rain into the French Library, a lion of a print shop, and The Vintage cocktail lounge complete with velvet covered piano.
Or better yet, maybe a late night aperitif is your jam. The historic hotels are known for their signature cocktails. From the Sazerac at the Columns Hotel, the French 75 at Arnaud's The Richelieu Bar, to the Vieus Carre (pronounced voo car-eh) at the Carousel Bar inside the Hotel Monteleone, it's the way to see the finer side of times gone by.