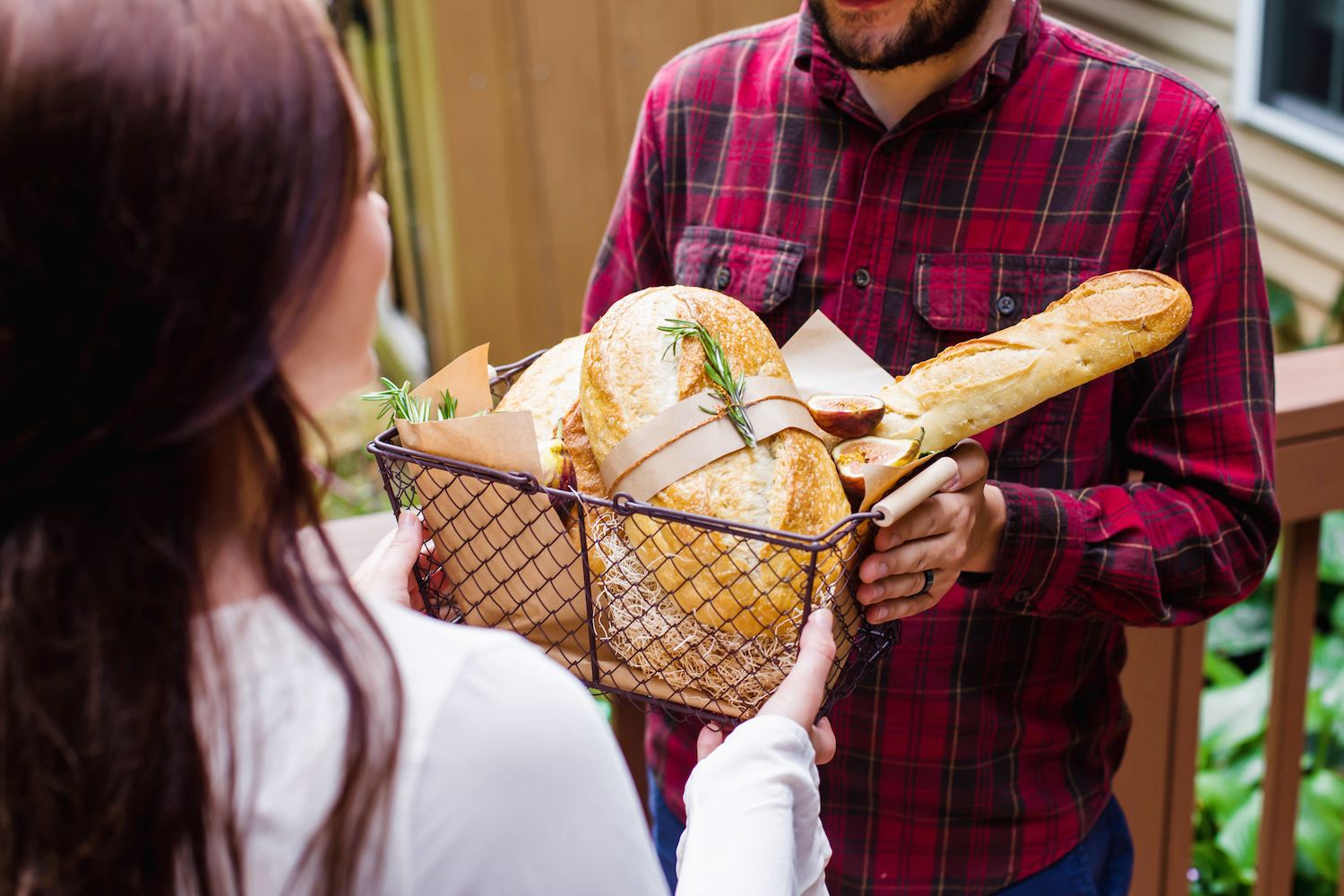 Tis the season for giving and receiving and eating and eating! For many of us, December and January are filled with get-togethers with friends, parties with colleagues and soirées with family. Often when headed to fellowship, you don't want to arrive empty-handed. What's a thoughtful, creative, delicious gift you can bring? A Bread Basket! It's not only a tasty gift – it's a useful one.  
Here's a few quick tips for crafting the perfect Bread Gift Basket:
The carrier – choose a basket or container that fits the occasion. Perhaps it is a beautiful basket for a family party, or a sparkling bin for a New Year's celebration. 
The Perfect Bread – there is a La Brea Bakery Artisan Bread for every occasion. We have the delicious fruit and nut bread that screams holiday sharing. But then there is also the Rosemary Olive Oil bread that is perfect for pleasing all palates.
Texture – in the bottom of the basket or container, add some texture to give the gift a warmer and polished feel. It can be a pretty kitchen towel, tissue paper or crinkle cut fill. Keep the texture neutral enough so that it doesn't detract from the gifts inside the basket. 
Ribbon – think about the theme of the event. What are you celebrating? By choosing a ribbon that compliments the theme, it'll simply tie everything together. Once you've chosen the ribbon, find a way to incorporate into the gift. Whether you tie it around the base of the basket or perhaps around the handle, or you tie it around the bread itself, it'll add a personal touch that won't go unnoticed.
Parings – of course, the bread is the star of this basket. BUT, that doesn't minimize the need to pair it simply with some sort of accoutrement. It can be as simple as a jar of fig preserves, a savory cheese spread or a few pieces of fruit. You can find simple pairing suggestions for our breads at labreabakery.com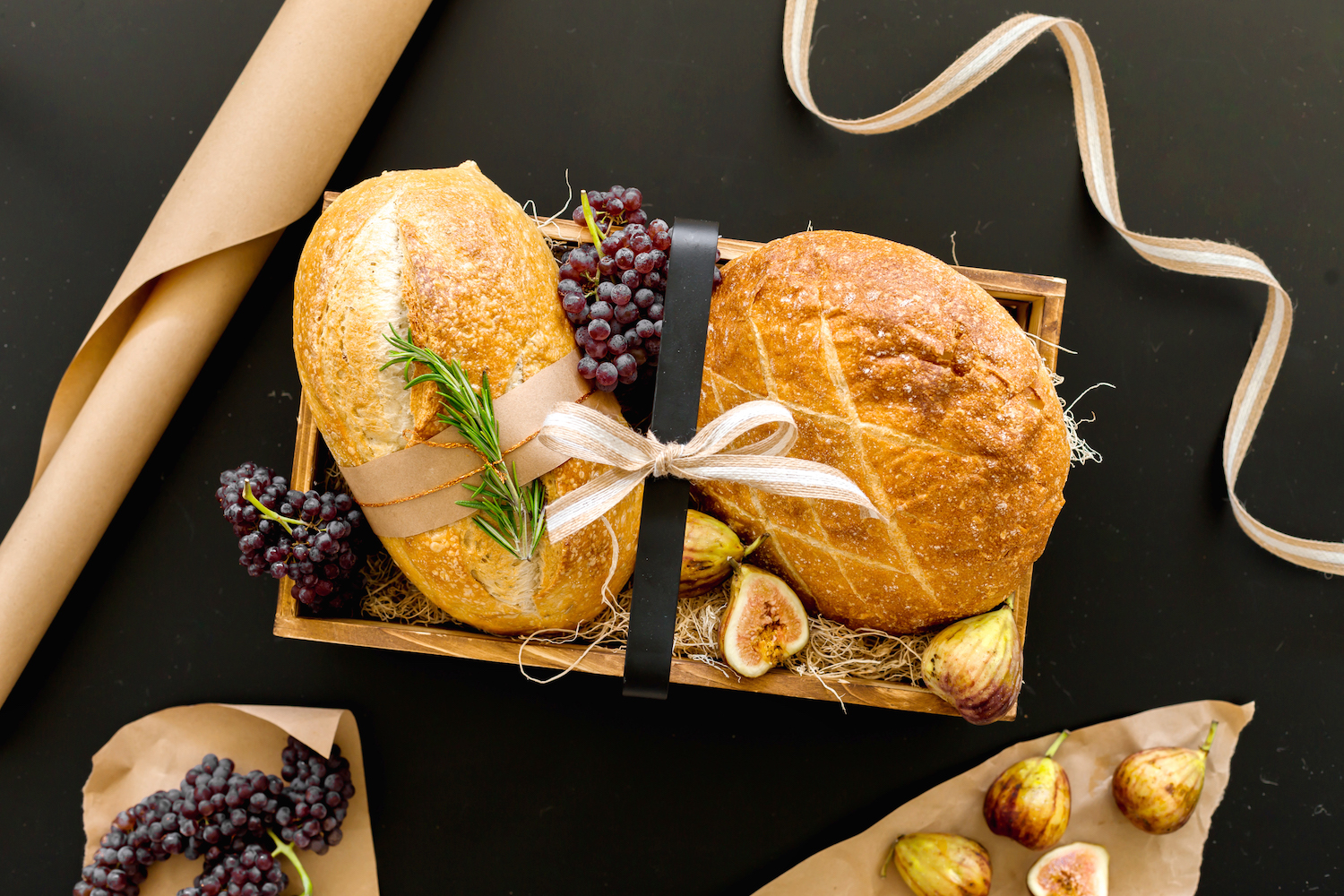 Hope you enjoy these quick tips to help enhance this seasons' sharing of love and happiness (AND, good food)!