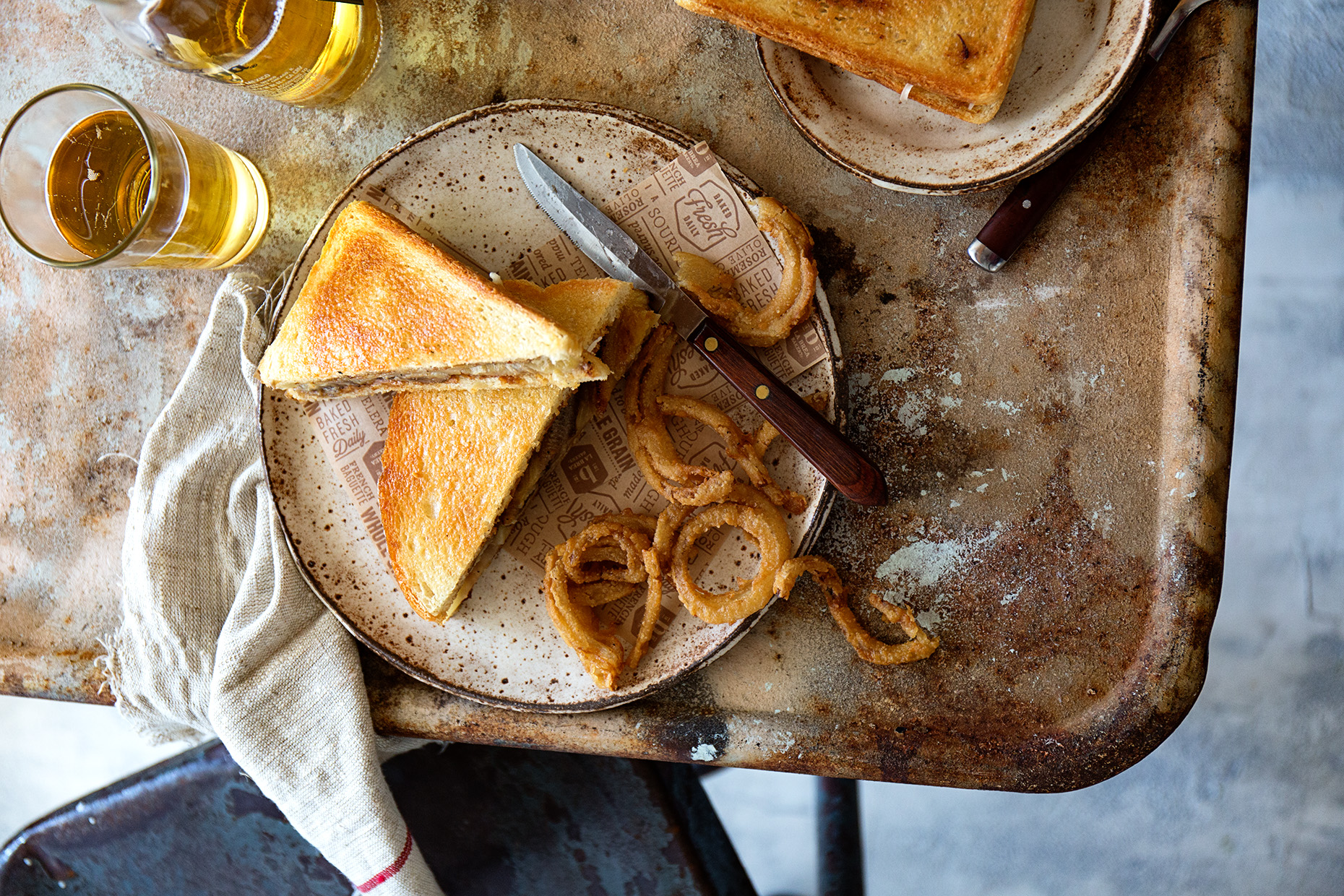 Grilled cheese sandwiches are the ultimate family dinner – they come together quickly and are a crowd-pleaser for both kids and adults. As parents, we have fond memories of grilled cheese sandwiches from our childhood, and are now creating memories with our own families. Over the years, grilled cheese sandwiches have evolved beyond the basic cheese + bread, and can be dressed up to include all of your families' favorite ingredients to be enjoyed at any meal of the day.
Popular parenting website, Red Tricycle, recently featured 19 delicious family-friendly grilled cheese recipes offering creative twists on the classic sandwich. One of our favorites is The Elvis Grilled Cheese – made for us by Real Food by Dad - made with bacon, fontina, bananas and peanut butter on our rustic country white bread. We know if might sound odd, but we can assure you that it is delicious!
Grilled Cheese Month may be over but our love of the grilled cheese sandwich is strong all year round! What's your favorite grilled cheese sandwich? Maybe it's a classic from your childhood or a newly discovered recipe? We'd love to hear!  Be sure to tag @LaBreaBakery in your posts. Plus, look out for more by following #LaBreaBakery on Pinterest and Instagram for some recipe inspiration.
(image: Real Food by Dad)